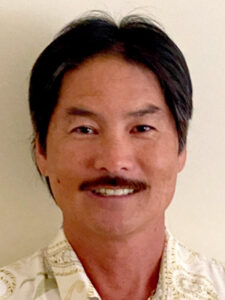 Shioi Construction Inc., a leading builder on the Garden Isle for decades, is making moves in most markets on Kaua'i this year.
"We are the oldest and largest general contractor, workforce-wise, on Kaua'i and will continue to do a variety of projects that are needed by the community," says Roy Y. Shioi, company president.
The company has "several projects going on now or starting soon" in multi-family/affordable housing, hospitality, medical, educational, commercial and public works, he says.
Shioi is particularly excited about new residential projects at Lima Ola, the largest affordable housing development in Kaua'i County history.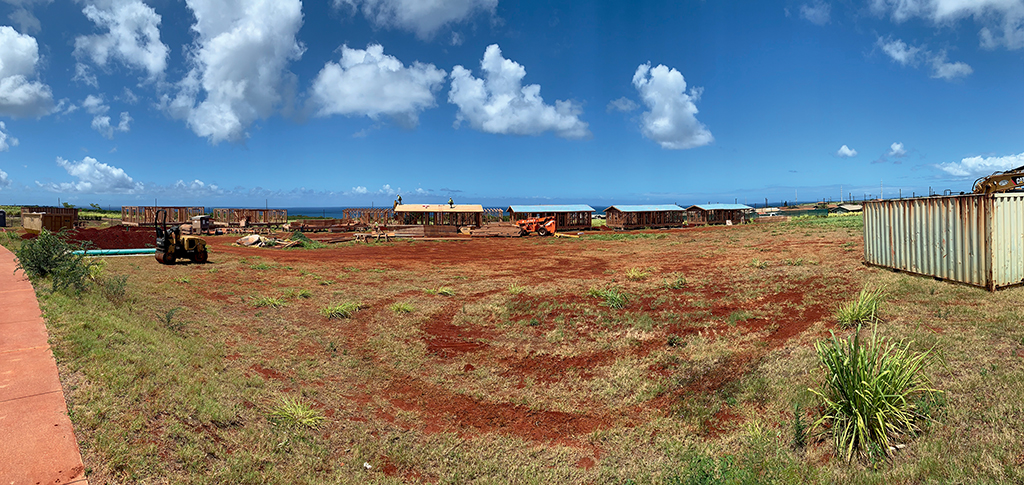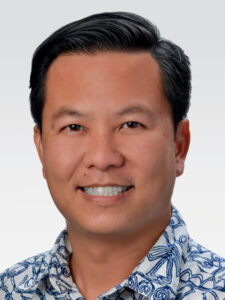 "Construction activity within Kaua'i's residential housing sector has witnessed a notable surge … since 2019," says Terence Young, Rider Levett Bucknall Hawai'i Region associate principal.
Affordable housing initiatives promoted by the county and private developers are apparently working well, he says.
In May, a blessing ceremony was held at Lima Ola Supportive Housing in 'Ele'ele, with Shioi as GC on the $4,376,697 project. Modeled after a supportive housing facility in Līhu'e, it provides 24 low-cost rentals to residents experiencing homelessness, or who are at high risk of becoming homeless.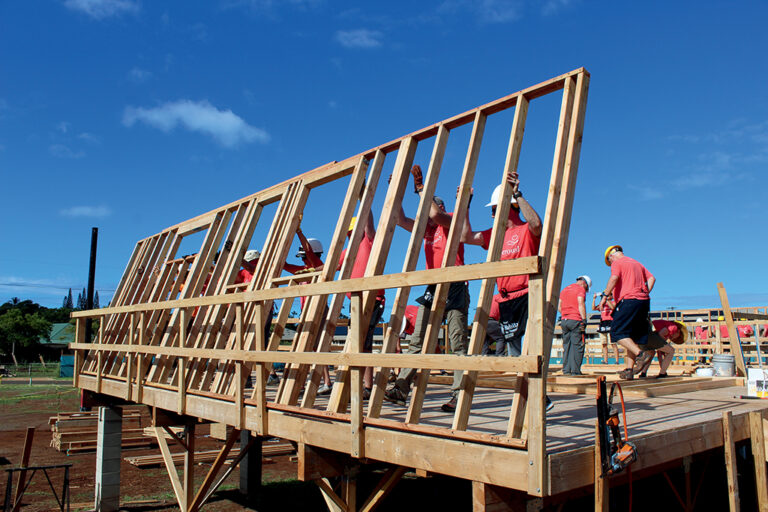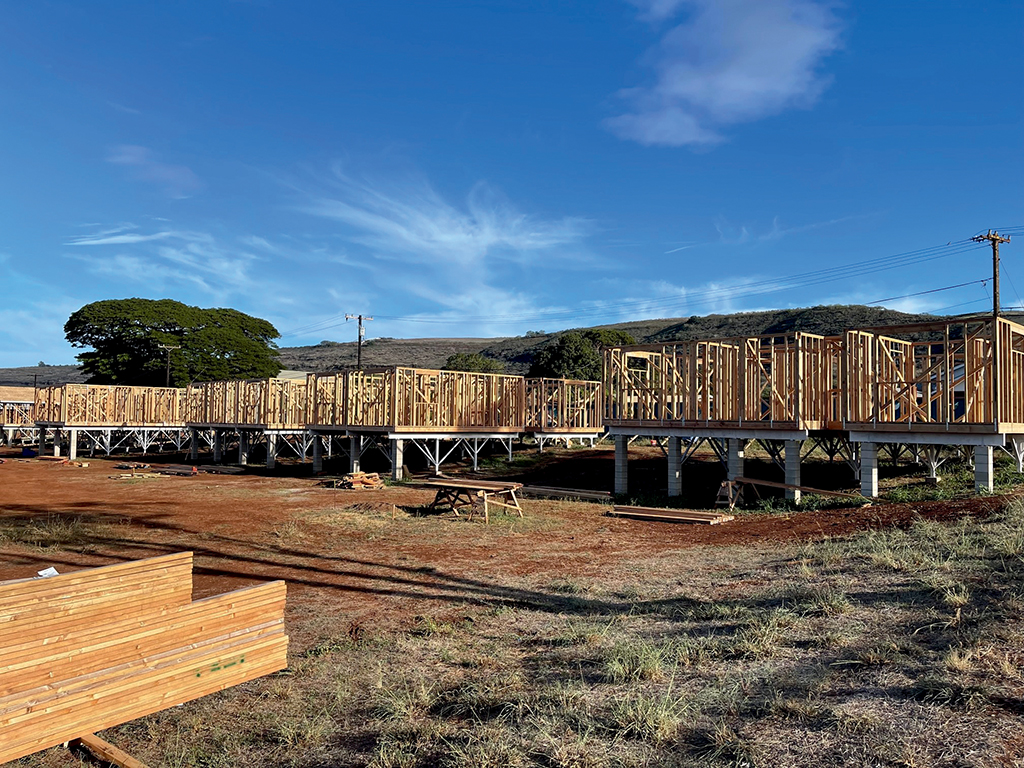 Shioi is also GC on the nearby $3.5 million Lima Ola Single Family project, which will offer eight of an eventual 38 single-family homes. Also at Lima Ola, Earthworks Pacific Inc. recently began site grading and utility construction for a nine-unit senior housing and 12-unit multifamily subdivision, set to wrap in June 2024.
And even more housing is on the way. Hawaiian Dredging Construction Co. Inc. will soon prep the second phase of Hanapēpē Residential Lots for the Department of Hawaiian Home Lands — 82 new residential lots and extensions of 55 existing lots as well as roadwork and infrastructure, according to Ryder Coelho, Hawaiian Dredging Heavy Division senior project manager.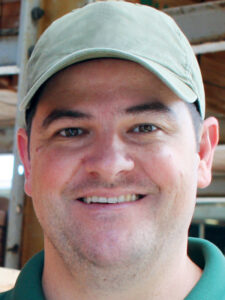 HPM Building Supply is prepping, too. Bill Brooks, Kaua'i regional manager, is meeting this year's strong demand for lumber, plywood, hardware, cabinets and roofing, and has bolstered inventory of insulation, drywall, composite decking, 10-foot studs and glulam in lengths up to 40 feet.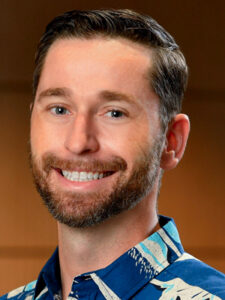 HOSPITALITY CONSTRUCTION
Layton Construction Co. LLC plans to break ground this year on the historic Coco Palms Resort, which was destroyed by Hurricane Iniki in 1992.
"Ownership and Layton are anticipating [starting] demolition in the next three to six months," says Kent Amshoff, Layton senior project manager. "The first phase will be continued clean-up of the existing site and demolition of select structures on-site.
"[This] project is focused on sensitive and responsible restoration. Any historic buildings that are structurally sound will be preserved and restored. Buildings that are structurally unsound will be demolished, but the intention is to preserve as many historic elements as possible. New construction will occur within the existing footprints of demolished structures."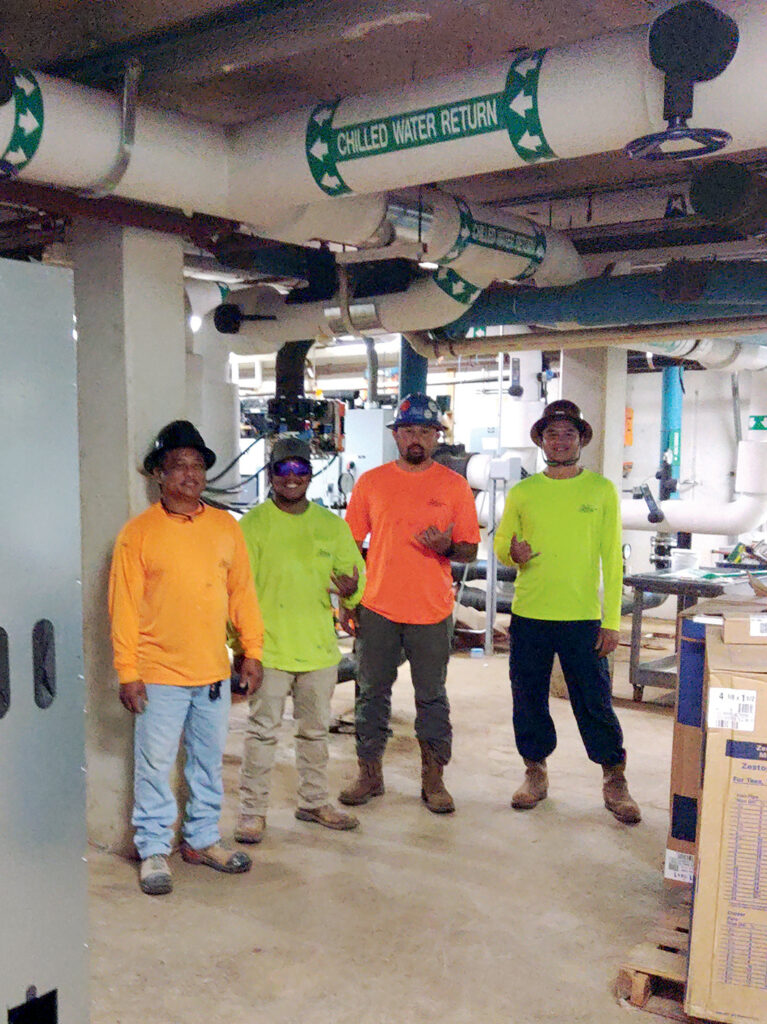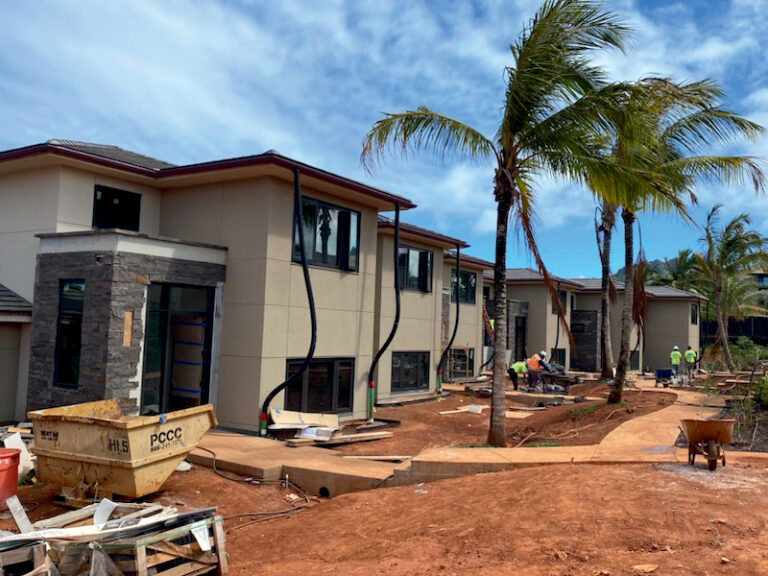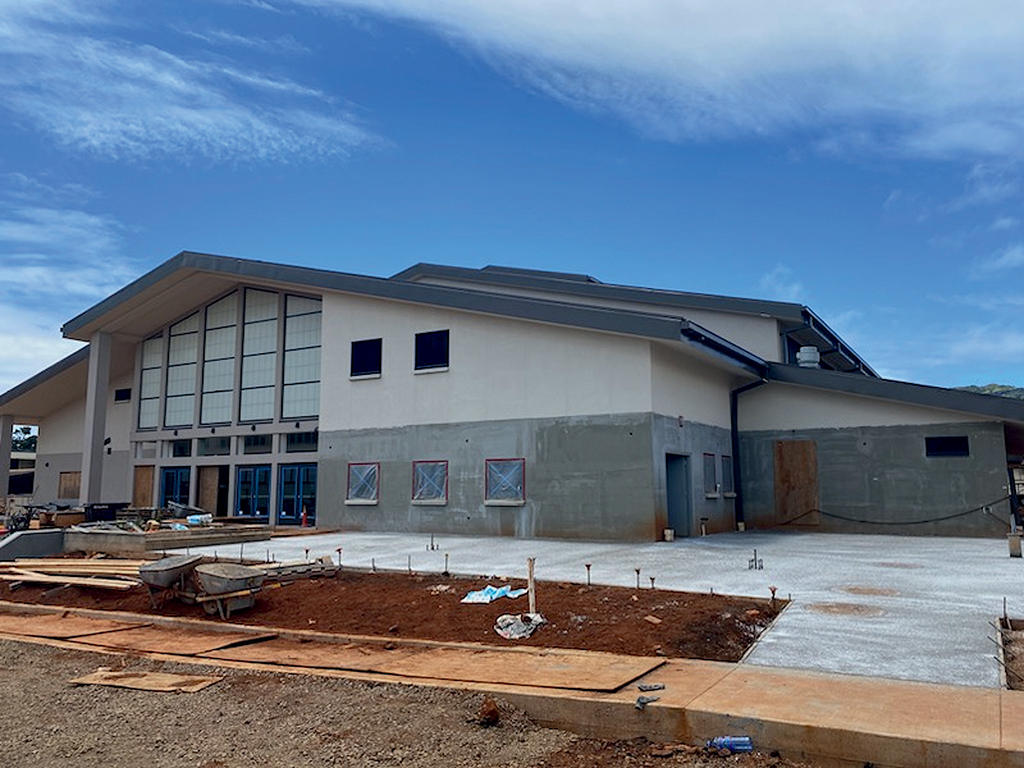 Layton will rebuild a total of 335,000 square feet of built space and anticipates a peak workforce of 175 to 250 people by late 2024 through 2025. Construction is expected to take approximately three years, with an expected late 2026 wrap.
The future resort will target LEED certification and offer a cultural center and museum, restored lagoons, water features, pools and waterfalls, conference rooms and ballrooms, a fitness center and spa, restaurants, a rooftop bar and restaurant, and approximately 350 guestrooms.
"Given the focus on restoring this property to its former grandeur, we expect the same historic features that have attracted visitors to this site for decades — like the lagoon, Coconut Grove, and midcentury Hawaiian tropical architecture — will become standouts once again," Amshoff says.
Shioi is GC on phase two of Timbers Townhomes, valued at $32,632,772 and expected to wrap last month. The Līhu'e project includes structural excavation/backfill, cast-in-place concrete, and rough and finish carpentry on two large buildings, each with six units and four detached garages. Creative Partition Systems, a division of Shioi, is installing light gauge metal framing and finishes.
Also nearing completion is an energy project at Kauai Beach Resort, which "leverages cutting-edge mechanical technology to generate significant energy savings for the property," says Stephen Leis, Dorvin D. Leis Co. Inc. (DDL) president.
"The Līhu'e resort partnered with Ameresco and [DDL] to upgrade the HVAC and hot water systems and building management systems, allowing for greater reliability and reduced energy consumption," Leis adds.
PUBLIC WORKS CONSTRUCTION
Shioi is also working as GC on a new gymnasium for Kaua'i High School, which will replace the original structure, built in 1939.
"The new gym will be able to seat approximately 1,600 spectators and will include a designated wrestling/cheerleading room, four team locker rooms, three meeting rooms, an athletic training room, lobby, ticket office and concession area," says Roy Y. Shioi.
The $20,939,163 project, now in its second phase, includes excavation/backfill, concrete, rough carpentry and finish carpentry, and is expected to wrap this month.
In June, Hawaiian Dredging broke ground on three Kalaheo Water System improvement packages, comprising the Yamada and Clearwell reinforced concrete reservoirs and a water main installation.
"EFCO redi-radius formwork will be used to construct the round water tanks as well as curved retaining walls," says Senior Project Manager Ryder Coelho.
Current roadwork projects by Earthworks Pacific Inc. on the island include improvements to Kūhiō Highway and Olohena Road, as well as repairs to 'Aliomanu Road and a nearby waterline. The widening of Kūhiō Highway from three to four lanes includes extensive relocation and undergrounding of existing overhead electrical and communication lines.
LOOKING FORWARD TO 2024
"Over the next three to five years, we're projecting that Kaua'i will see a boom in residential construction across a wide range of price points," says HPM's Brooks.
Young agrees. Kaua'i's affordable housing and private luxury residential sectors will likely maintain an upward trend.
"Regularly scheduled hotel renovations and refreshes are anticipated to proceed, enabling the hospitality sector to remain a key driver of construction activity in 2024," he says.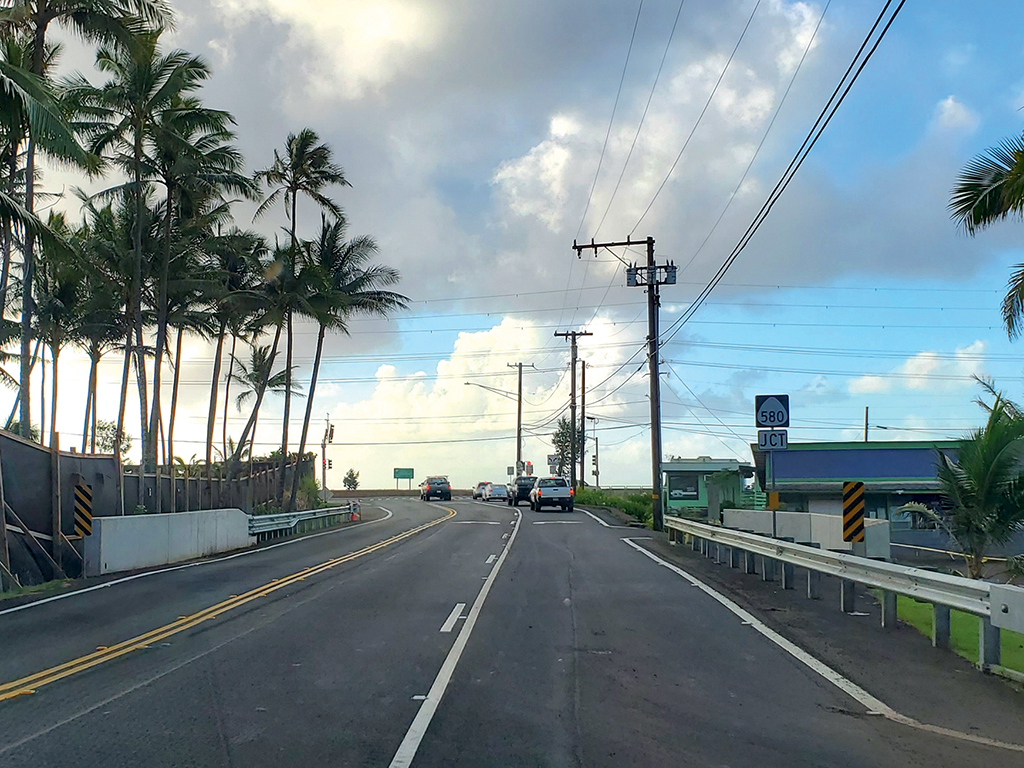 Related Images: