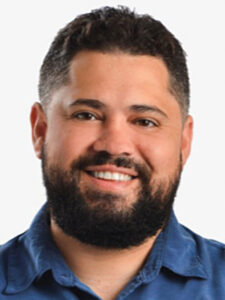 The board of directors at HomeAid of Hawaii has selected Kimo Carvalho to serve as the nonprofit organization's executive director. With nearly 20 years of experience in Hawai'i health and human services sectors, Carvalho has previously helped develop multiple housing projects for the homeless community. He most recently served as vice president of Community Impact at Aloha United Way, and was previously an executive director at Lili'uokalani Trust. Carvalho replaces former Executive Director Nani Medeiros, who was appointed Chief Housing Officer by Gov. Josh Green earlier this year.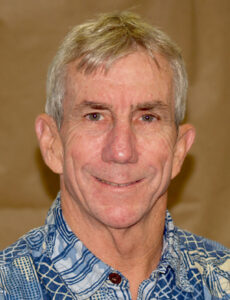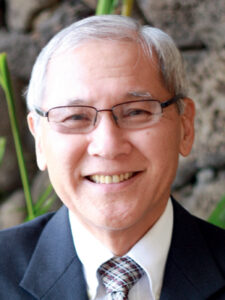 Hawaii State Procurement Office
Rick A. Heltzel and Lance Inouye are the newest confirmed members of the Hawaii State Procurement Policy Board. Heltzel is a civil engineer with more than 40 years of worldwide experience in the maritime industry, including more than 35 years working in Hawai'i, and is president at Healy Tibbitts Builders Inc. Inouye is former president and CEO of Ralph S. Inouye Co. Ltd., a kama'āina general contracting firm founded by his father in 1962. He holds both MBA and law degrees from the University of Hawai'i, along with bachelor's and master's degrees from Stanford University.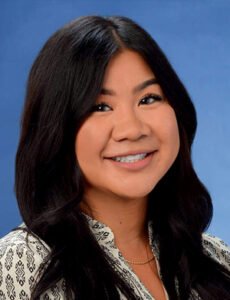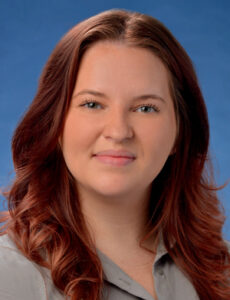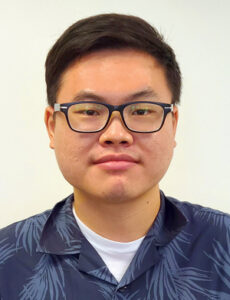 Hawaii Department of Transportation
The state Department of Transportation, following the confirmation of new director Ed Sniffen on April 28, announced four new additions to its leadership team. Attorney Tammy Lee is the new Deputy Director for Administration, while Robin Shishido was named Deputy Director for Highways and Ford Fuchigami will serve as Deputy Director for Airports.
Hawaii Carpenters Apprenticeship & Training Fund
The Hawaii Carpenters Apprenticeship & Training Fund recently celebrated more than 180 new additions to the ranks of local journeymen, after the students completed a rigorous apprenticeship program that will help ensure an enduring pipeline of labor for the local construction industry. More than 150 carpenters and 20 drywall workers took part in a recognition ceremony in Kapolei on May 20. HCTAF is a partnership between the Hawaii Regional Council of Carpenters, the General Contractors Labor Association, the Building Industry Labor Association, the Hawaii Wall and Ceiling Industry Association, the state and federal governments, and the University of Hawai'i.
Hawaii Department of Commerce and Consumer Affairs
Mana Moriarty is the new executive director of the state's Office of Consumer Protection. In his new role, Moriarty will serve as the consumer counsel for the State of Hawai'i and represents and protects the state, counties and general public as consumers. He joins OCP after serving in the Department of the Attorney General, where he represented Hawai'i in lawsuits against opioid distributors and manufacturers, e-cigarette companies and the federal government.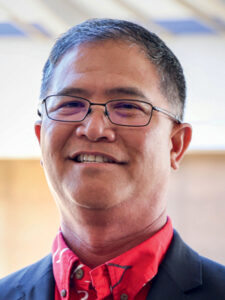 Hawaii Department of Business, Economic Development & Tourism
Gov. Josh Green recently named James Tokioka the new director of the State Department of Business, Economic Development & Tourism. A former member of the Kaua'i County Council and Hawai'i State House of Representatives, Tokioka also has extensive experience in the local hospitality industry.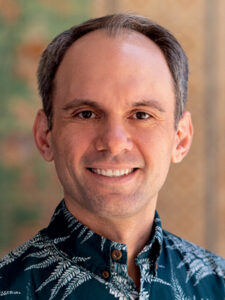 Jeff Pauker is now executive vice president and chief investment officer at Alexander & Baldwin. He has worked for A&B since 2018, leading the company's investments team in overseeing all real estate investments, property dispositions and asset-level financings as the company's senior vice president of investments. In his new role, Pauker will continue his current duties along with assuming oversight of A&B's strategic asset and portfolio planning, as well as directing capital markets activities. He joined the company in 2012 and is a graduate of Dartmouth College and Harvard Law School.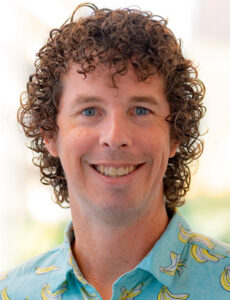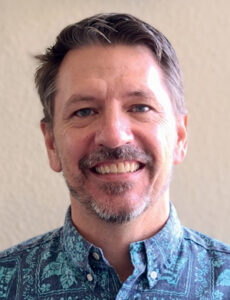 Two managers in Coffman Engineers' Pacific Region now hold ownership stakes in the company. Jeremy Dow is now an electrical engineering principal and department manager in the Honolulu office. Dow, a LEED- accredited professional, is registered as a professional electrical engineer in Hawaii, Guam and the Commonwealth of the Northern Mariana Islands (CNMI). He joined Coffman in 2014 and plays a vital role in the firm's growth in staffing and market share in Hawaii and Guam. He is an experienced project manager and works on projects from conceptual design through construction administration; and through close-out. His electrical design work includes lighting, electrical, fire alarm, communication and photovoltaic systems, and spans construction in commercial, institutional, residential, light industrial, retail, educational, military and government projects. Dow also mentors junior professionals, improving their skills and code knowledge on ongoing projects.
Scott Thompson, operations manager for Coffman Engineers in Guam, is now a vice president, principal, and operations manager for the Guam office. Thompson's experience includes managing projects ranging from federal contracts to high-profile and gas projects. His decades of project management experience and well-rounded background—including his last position in the company's Anchorage office—are what made him the right fit to establish Coffman's most remote outpost. Thompson has developed business and client relationships with the U.S. Department of Defense as well as local governments, along with companies in both commercial and industrial markets. He continues to grow the Coffman brand in the Marianas and the CNMI, managing multidisciplinary projects for clients.
AIA Honolulu Announces 2023 Board of Directors Executive Committee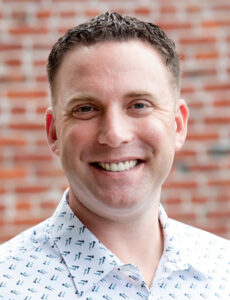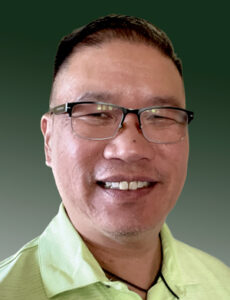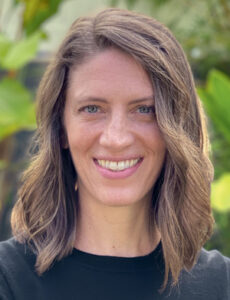 The American Institute of Architects Honolulu Chapter (AIA Honolulu) announced in January its 2023 Board of Directors Executive Committee as follows:
• President Todd Hassler, partner, Peter Vincent Architects
• Vice President/President-Elect Wayne Goo, principal and founding member, Workshop-HI
• Treasurer Willa Trimble, architect
• Secretary Deirdre Stearns, associate and director of sustainability, AHL
Hassler is tasked with continuing the efforts of the AIA Honolulu 2022-2025 Strategic Plan. In 2022, the local chapter capitalized on its ability to meet in-person to discuss critical topics such as ethics, housing, climate change, equity and practice. Hassler says his intent for 2023 is to build upon those conversations by adopting new strategies, exploring new opportunities and continuing AIA Honolulu's progress to reach the twin goals of climate action and increasing equity in the profession.
Atlas Insurance Agency Inc.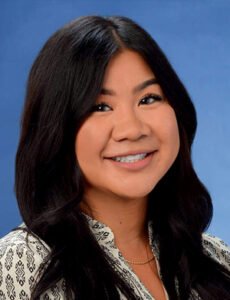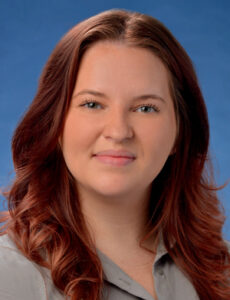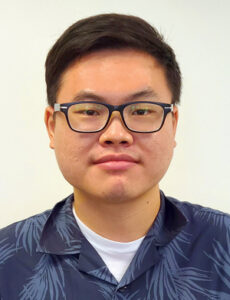 Atlas Insurance Agency Inc. announces the hiring of Kaye Cabacungan as business development manager of small businesses in the firm's benefit consulting unit. Cabacungan has 11 years of experience in the finance and insurance industries, and is responsible for generating new leads and initiating new business through cross-marketing efforts. Atlas also recently welcomed Chris Freeland as an associate account executive in its commercial sales unit. Freeland has 17 years of experience working in various insurance, sales and marketing roles.
Recent promotions at Atlas include Jessica Pippin to AOAO and HO6 tracking administrator of the commercial lines sales unit and Zhi Hao Liu to account manager II of the commercial operations unit. Pippin now works with condominium associations and property managers to track and place HO6 coverage, assist mortgage companies with AOAO insurance certificate requests and assist unit owners with HO6 coverage. In his new role Liu is responsible for underwriting and marketing new and renewal commercial lines accounts and providing assistance and support in placing, maintaining, expanding and servicing mid- to large-commercial lines accounts.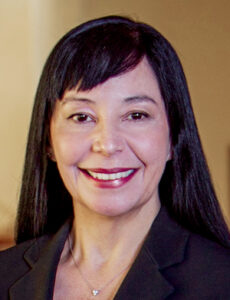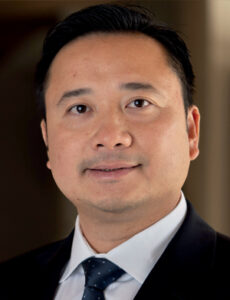 Halekulani and Halepuna Waikiki
Mary Suenaga is the associate director of projects for Halekulani and Halepuna Waikiki overseeing the capital project initiatives at both properties. Known for her extensive and diverse design experience and architectural knowledge, her role in the hotels' extensive upgrades and refurbishments is evident throughout the properties. She also provided advisory input on the Halekulani Okinawa design planning. Suenaga began her career as a senior designer for Media Five Ltd., before moving to Wimberly Allison Tong & Goo where she became the vice president and director of interiors. Prior to joining Halekulani Corp. in 2015, she was the CEO and design principal at her own company. 
Kevin Wu is now financial controller at Halekulani and Halepuna Waikiki, and oversees all accounting, auditing and financial and regulatory compliance of the properties. His areas of expertise include public and private corporate accounting in hospitality, real estate development, construction, employee benefit service and insurance. Most recently, Wu was the associate director of analytics and strategic planning at Halekulani Corp., and was pivotal in managing the property's recent renovation project. This included conducting due diligence, capital investment structuring, return analysis and strategic planning for all potential acquisitions, brand expansion, investment opportunity and real estate development. At Halekulani Corp., Wu has also served as senior assistant financial controller and assistant financial controller. Past experience includes tenures as resort controller at Mauna Kea Resort and project controller at The Resort Group.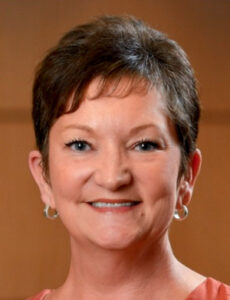 Layton Construction Co. LLC
Mia Checkley is a business development associate at Layton Construction, Hawaii's sixth largest general contractor. With more than 15 years of construction industry experience, Checkley's primary responsibility is sales and marketing in the pre-construction phase. She focuses on identifying and procuring profitable projects on Oahu, Maui and Kauai. Since joining Layton, Mia has landed projects ranging from hospitality, healthcare and custom luxury homes.
Keoni Perkins Assumes Role as Research Coordinator for Bid Service Hawaii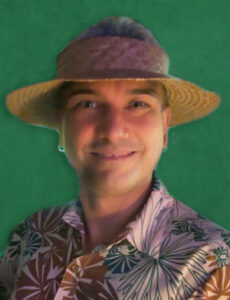 Trade Media Hui (TMH) welcomes Keoni Perkins as research coordinator for Bid Service Hawaii (BSH), which he describes as an eye-opening experience each day. 
"Coming from a non-construction background I find the data that I collect to be pretty interesting and I guess I didn't realize how much money really goes into construction projects," says Perkins.
Prior to joining the TMH Ohana, Perkins worked at the Target Distribution Center in Mililani Tech Park as a trainer, and in backup positions for inventory control and quality assurance and for the operations coordinator. Born and raised in Hawaii, Perkins also worked as a farmhand at Quintal Farms on Hawaii Island growing orchids. Perkins learned his new research skills from former BSH research editor, Alfonso Rivera, who recently retired from TMH after a 35-year career.
"As the research coordinator for BIDServiceHawaii.com, I look up city, county, state and federal construction jobs and compile information needed for companies to make their bids," Perkins says. "Businesses and contractors who don't have a subscription could miss out on that data, so I encourage them to become online subscribers. Each day, I put the info on the BSH site and in our weekly publication. I also put out bid results and contracts awarded."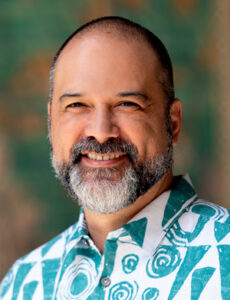 A&B Appoints Parker President, CEO
Alexander & Baldwin Inc. has appointed Lance K. Parker as its new president and CEO, effective July 1, 2023. Parker, currently A&B president and chief operating officer, succeeds A&B CEO Christopher J. Benjamin, who will retire on June 30. Parker became COO in 2021 and was promoted to president earlier this year.
As the former head of A&B's real estate division and under Benjamin's direction, Parker helped successfully guide A&B into Hawaii commercial real estate.
"We have accomplished a great deal in transitioning A&B from a diversified operating business to a focused real estate company," says Benjamin. "With a stellar team of real estate experts in place under the leadership of Lance Parker, I am confident in A&B's trajectory as a Hawaii commercial real estate company."
Parker began his commercial real estate career in Southern California before joining A&B in 2004. Starting in an acquisition role, he has since held positions of steadily increasing responsibility.
"I am honored to have been selected as A&B's next CEO," says Parker. "I look forward to continuing to work with our dedicated employees and board of directors to expand A&B's real estate portfolio and strengthen our position as partners for Hawaii."
Born and raised in the Islands, Parker holds a bachelor's in finance from the University of Southern California and is a graduate of Kamehameha Schools.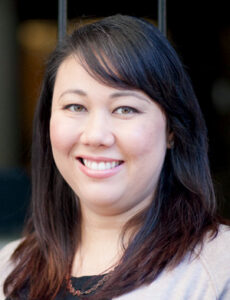 G70 Promotes Interior Designers
Kellye Greco and Marie McCreary in January were promoted to G70 Interior Design Studio principal and associate principal, respectively.
Greco joined G70 in 2003 and has designed in a variety of areas such as healthcare, workplace, resort and non-profit spaces. On the G70 website Greco says she is passionate about designing education and learning facilities. She is on several community boards, including the Association for Learning Environments and as the vice president of membership for the IIDA Hawaii Pacific Chapter.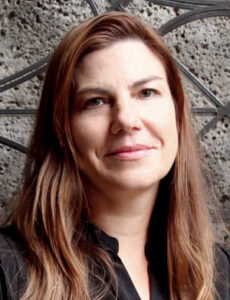 McCreary joined G70 in 2020. Her 20 years of interior design experience has produced an international portfolio that includes aviation, civic and federal projects, corporate workspaces, healthcare, hospitality and law offices. McCreary's knack for collaborating with her clients to explore trends, opportunities and the strategies of design helps them work toward their goals and aspirations.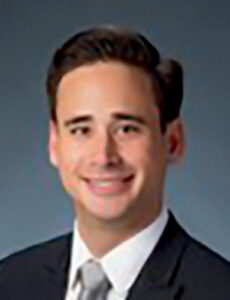 A New Generation Steps Up
Ikenakea Development, a collaboration of the Hawaii Community Development Board  and 3 Leaf, and an affordable housing developer in Hawaii, has hired Nainoa Watson as general counsel to provide legal support in all areas of the organization. Previously, Watson worked five years at a Honolulu-based law firm.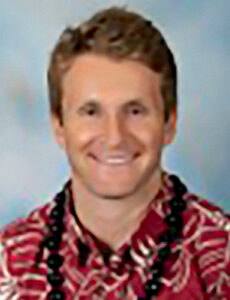 Keegan Flaherty has been promoted to senior development associate. Flaherty now manages the development process for affordable housing and mixed-use projects in Hawaii.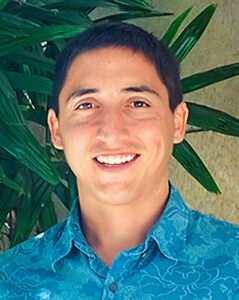 Several promotions at HHF at the start of 2023 are in line with the company's leadership transition strategy. John Hagihara, AICP, is now principal and vice president. HHF announced on its website that Hagihara has demonstrated exceptional leadership and versatile management skills, and in leading planning projects that range from environmental studies, land-use entitlements and facilities planning. An avid cyclist, Hagihara's portfolio includes the Oahu Bike Plan, Biki bike-share station plans and Complete Streets in Honolulu and Kahului.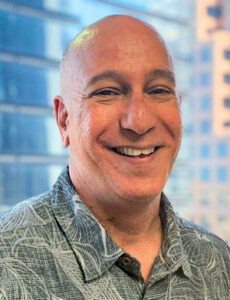 Gordon and Steele Promoted
at Swinerton
Swinerton has promoted 20-year employee Gary Gordon to field operations manager. Gordon now oversees all Hawaii project job sites for Swinerton and is responsible for day-to-day construction operations.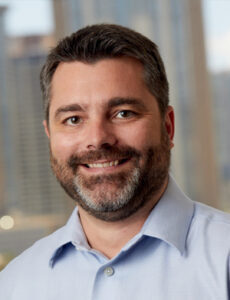 Swinerton also has promoted Ben Steele to operations manager, responsible for all aspects of the division's project management and field operations including project planning and staffing, contract review and negotiation, and oversight of the project team to ensure compliance with project team commitments, safety and quality standards.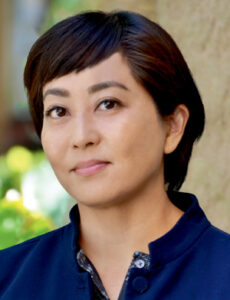 Nordic PCL Construction Inc. (NPCL) has promoted four staff members.
Pamela Nitta, formerly special projects manager, advances to construction risk manager, and will lead estimating and preconstruction on NPCL's large and complex projects. Recently, she was recognized by Pacific Business News' "Women Who Mean Business" awards and led NPCL's first all-woman Habitat for Humanity volunteer group.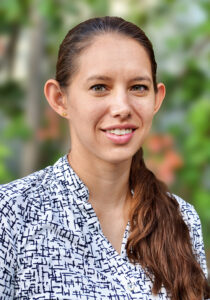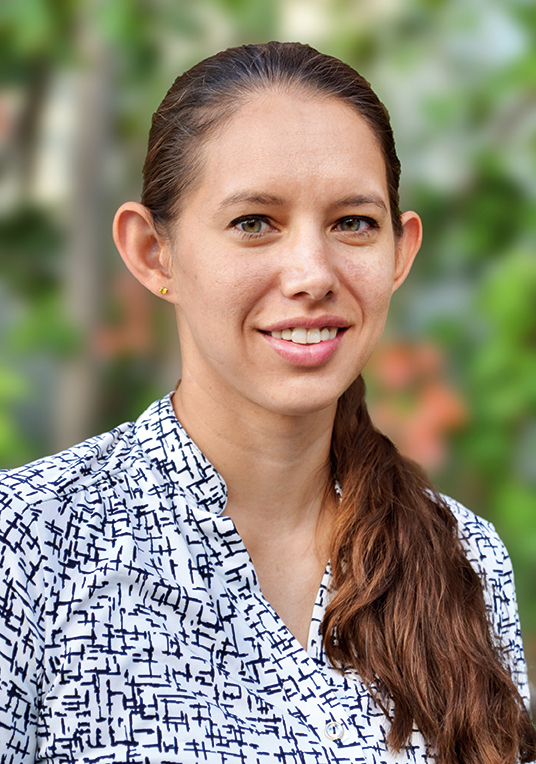 Claire Thompson, formerly project manager, advances to special projects manager, where she will oversee NPCL's special projects division, including business development and client relations. Her several leadership awards include mention in Pacific Business News' "40 Under 40" list.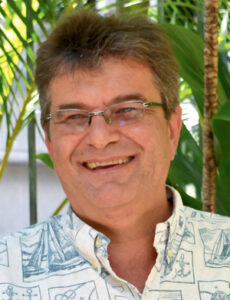 Stephan Loubser, formerly senior estimator, advances to construction risk manager. His 22 years with the company include NPCL's Lilia Waikiki, Ke Kilohana, and Symphony projects.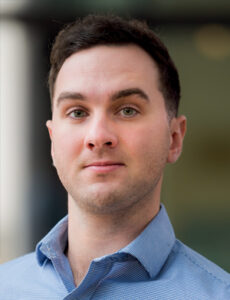 Drew Kirkbright, formerly a buyer, advances to senior buyer where he will direct materials and equipment sourcing, purchasing and coordination for all NPCL offices and project teams across Hawaii.
Hall of Fame, Scholarship Winners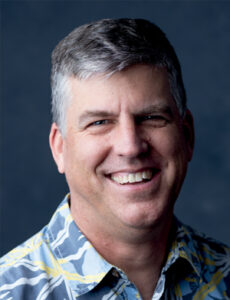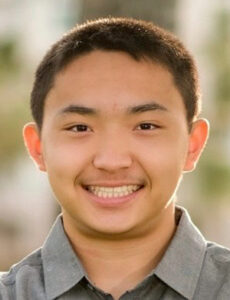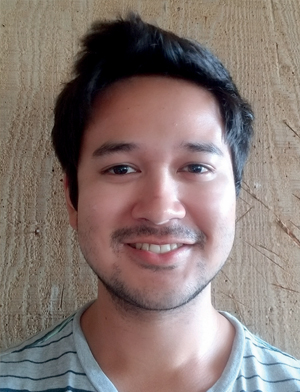 Hawaii Asphalt Paving Industry (HAPI) in January inducted Steve Muench into its 2023 Hall of Fame for his achievements in asphalt formulations, standards and practices at the state, national and international level. Muench has "made outstanding contributions of time and ideas to the industry," says Jon Young, HAPI executive director.
Also in January, HAPI awarded two of its $1,500 annual scholarships to two sophomores studying civil engineering at the University of Hawaii at Manoa. Donovan Fujii is currently an intern at Austin, Tsutsumi & Associates Inc., and Mackelan Dax Mitchell is interning at Geolabs Inc.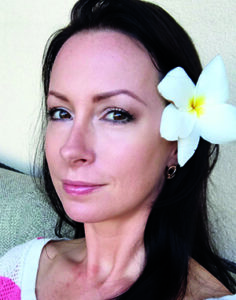 Rosenbaum Named HLR Principal
Hawaii Lighting Representatives (HLR), a Hawaii design, construction and facility consultant, has promoted Emily Rosenbaum to principal. In her new role, Rosenbaum will serve as an inside sales lead and contribute to business development. Rosenbaum joined HLR in 2017, bringing extensive experience in multi-channel sourcing and diverse sales. Her Hawaii projects include Waikiki Market, Waikiki Shell Improvements, Grand Wailea Resort, Turtle Bay Resort, Bottega Veneta and Hina Hina.
Honolulu County Appoints New Leaders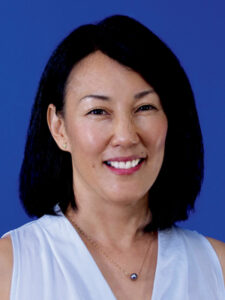 Following four months serving as the acting director of the Department of Planning & Permitting (DPP), Dawn Takeuchi Apuna is now director-designate. She has led DPP through the launch of high-profile initiatives, such as the city's short-term vacation rental enforcement efforts and significant technological improvements to DPP. Various goals on her agenda aim to drastically reduce permitting approval times for residential and commercial projects.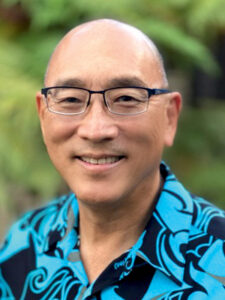 After serving in several leadership roles in government and the private sector, Jiro Sumada returns to his former position as DPP's deputy director (2010-2013). Sumada's primary focus will be working with DPP staff to improve operations and customer service.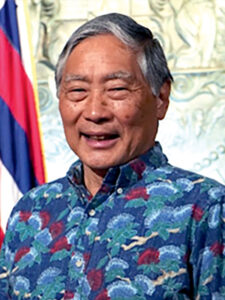 Craig Hirai, former director of the state's Department of Budget and Finance, and the Hawaii Housing Finance and Development Corp., is DPP's new chief of Affordable Housing Policy and Strategy and will oversee the city's private activity bond, general excise tax exemption programs and affordable housing projects. Hirai will also lead the city's affordable housing infrastructure working group to assure city and state affordable housing properties have the necessary infrastructure.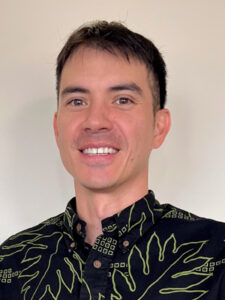 Haku Milles, the new director-designate of the city's Department of Design and Construction, is a civil engineer with extensive project management experience. Mille has been the department's acting director since June 2022. The DDC is responsible for most of the city's construction-related projects.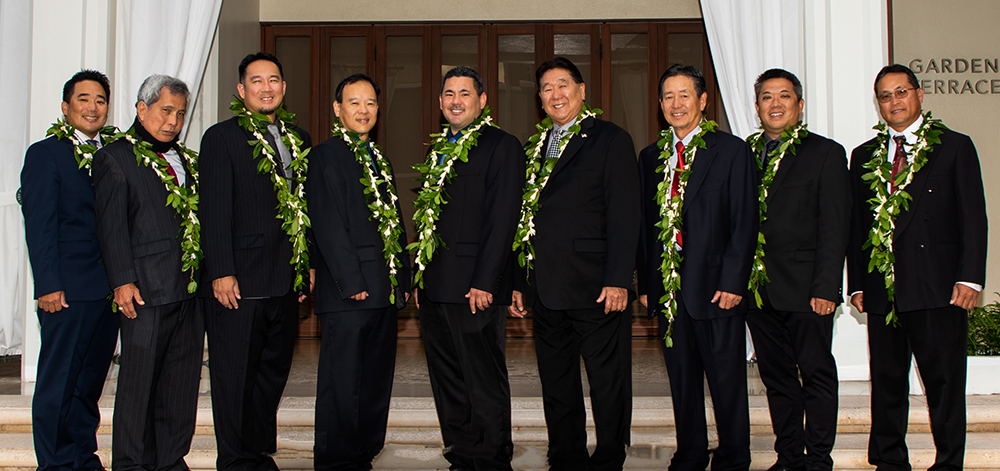 The Plumbing and Mechanical Contractors Association of Hawaii has installed its officers and directors for the 2021-2023 term. From left: Executive Director Gregg Serikaku; Treasurer Glenn Tango of Honolulu Plumbing; Director Barry Lai of Air Central; Director Jackson Cheng of HSI Mechanical; President David Fujikawa of Construction Management Services; Vice President Samuel Fujikawa of Continental Mechanical of the Pacific; Secretary Mark Suzuki of Commercial Plumbing; Director Curt Balanay of Preferred AC Service; and Director Darryl Kanno of Elite Mechanical.    
PHOTO COURTESY: PLUMBING AND MECHANICAL CONTRACTORS ASSOCIATION OF HAWAII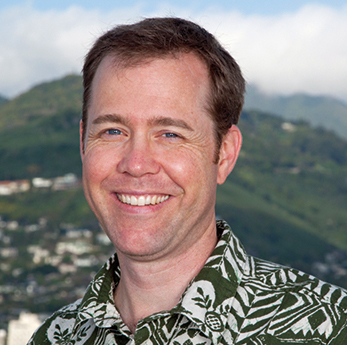 Public Utilities Commission appoints Yost
Colin Yost, an attorney, was appointed to the Public Utilities Commission, replacing Commissioner Jennifer "Jennie" Potter. He is the chief operating officer of solar and energy company RevoluSun and served as the company's general counsel.
He is a founder of the law practice Cruise & Yost LLLC, served as an associate trial attorney at Paul Johnson Park & Niles and was an assistant attorney general for the Oregon Department of Justice in the Consumer Protection/Financial Fraud Section. Yost earned his juris doctorate from Lewis & Clark Northwestern School of Law and graduated with bachelor degrees in English and environmental studies from the University of Pennsylvania. Yost's appointment runs through June 30, 2024.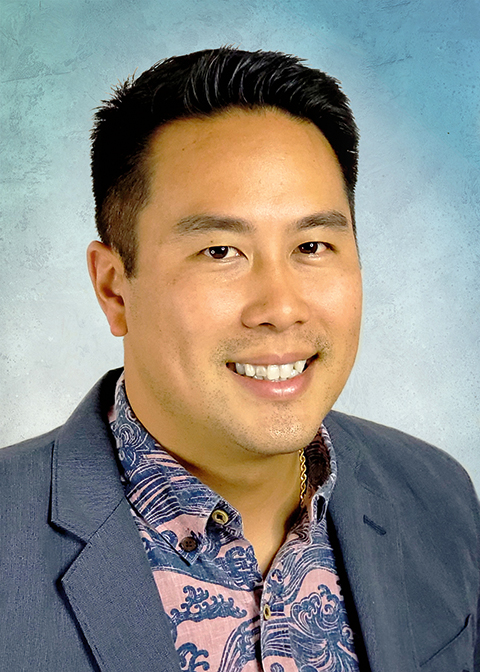 The Honolulu Authority for Rapid Transportation (HART) promoted Vance Tsuda to deputy project director overseeing technical aspects of the rail project, including transit property and relocation, core systems, project controls, planning, design and construction. Tsuda has a bachelor's degree in electrical engineering from the University of Hawaii at Manoa and is a certified construction manager. He joined HART in 2015 as an electrical engineer.
G70 Executives Change Hands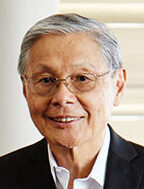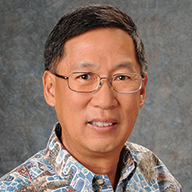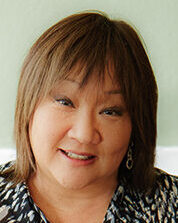 G70 announced changes to its executive leadership who will lead the multi-discipline design firm that specializes in architecture, interior design, civil engineering, planning and environment.
Francis Oda transitions from chairman to take on the role of chairman emeritus. He is a founding member of Group 70 International Inc. and will continue to work on multiple projects in Tahiti, Bora Bora and Mauritius.
Former chief executive officer Norman G.Y. Hong transitions to chairman. His five-plus decades of architectural contributions include Hilton Grand Waikikian, Marriott Maui Ocean Club, Kaunaoa Country Club, The Pointe Club at Hawaii Loa Ridge and University of Hawaii Federal Credit Union.
Linda Miki is the new chief executive officer and the first female CEO of the firm.
Her architectural vision focuses on adaptive reuse, renovations and new construction for resort hospitality, affordable housing, commercial and government projects. Miki's works include: 1 Hotel Hanalei, The Westin Maui Resort & Spa, Four Seasons Resort at Ko Olina, Prince Waikiki, Hyatt Centric Waikiki, G70's new offices at Bank of Hawaii, HPU at Aloha Tower Marketplace, DOT Airports, Maui County Master Plan and Service Center, Hawaii State Art Museum and Visitor Center & Sculpture Garden.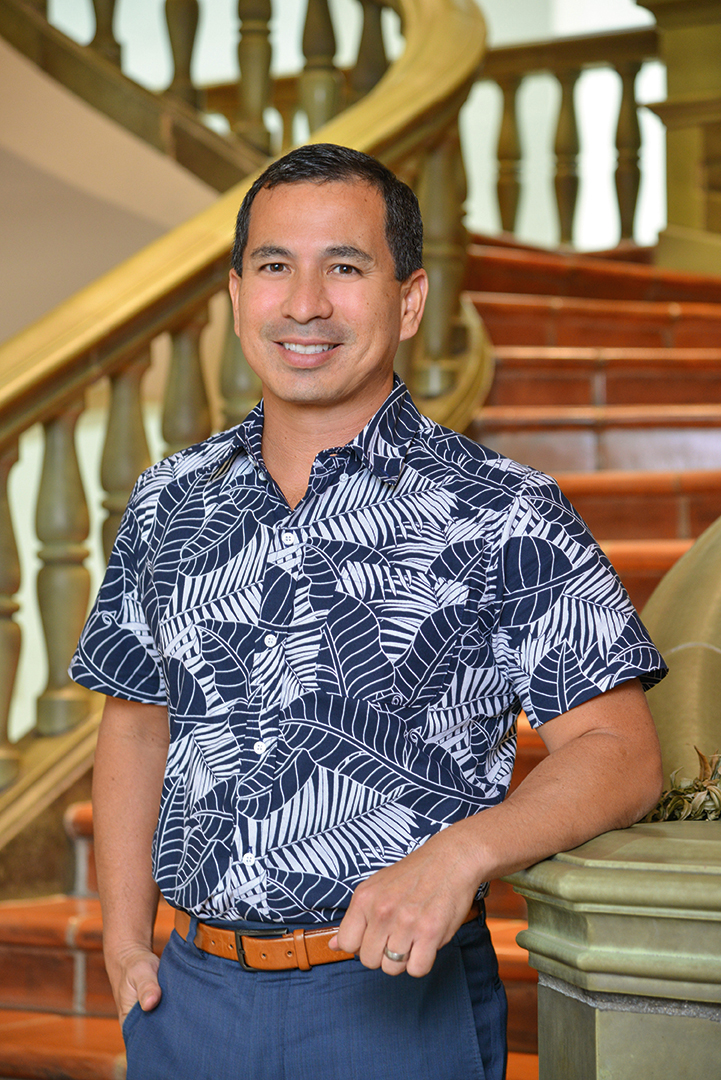 Nobriga Joins James Campbell Co. as CFO
James Campbell Co. LLC has appointed Ryan Kaipo Nobriga as chief financial officer. Previously, he was vice president, finance, at Hawaiian Dredging Construction Co. Inc., vice president at Seamount Insurance Inc. and vice president and director of technical services at Pacific Wireless Communications. Nobriga has more than 20 years of combined experience in finance, information technology and operations management. In addition, he serves on several boards and committees, including chair of the Marimed Foundation, vice chair of PBS Hawaii and vice chair of the legislative committee for the General Contractors Association of Hawaii. He has a bachelor's degree in accountancy from Boston College and is a graduate of Kamehameha Schools.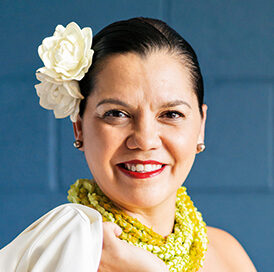 Joseph Leads Habitat for Humanity
TJ Joseph, formerly Honolulu Habitat for Humanity chief of staff, was appointed CEO of the affordable housing developer in October. Joseph will oversee all operations of Habitat for Humanity International's local affiliate, and leads the nonprofit as it implements a new five-year strategic plan aiming to triple the number of Oahu families it serves annually by 2026.
Since joining in 2015, Joseph has managed most local operations including Habitat's housing programs, ReStore, construction department and administrative offices. As a Habitat homeowner herself, she also brings a unique perspective to her new position. Honolulu Habitat for Humanity has 18 homes under development.
Eight Move Up At Nordic PCL Construction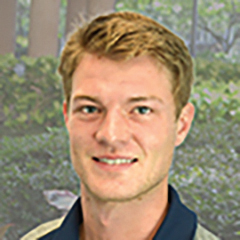 Tyler Brooks, a newly appointed superintendent, spent the past two years working on the Hawaii Department of Education's Kihei High School on Maui. He joined the company as a project engineer and has worked on projects on Oahu and Lanai.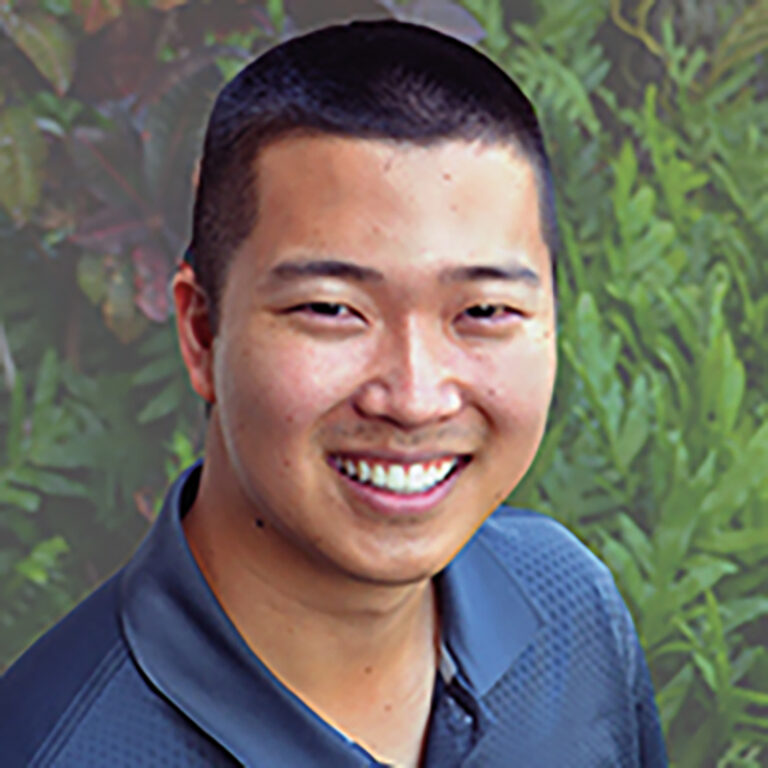 Kienen Koga was promoted from project engineer to project manager and joined Nordic PCL as a field engineer. Koga has been a part of projects ranging from education, aviation, to mixed-use high-rises.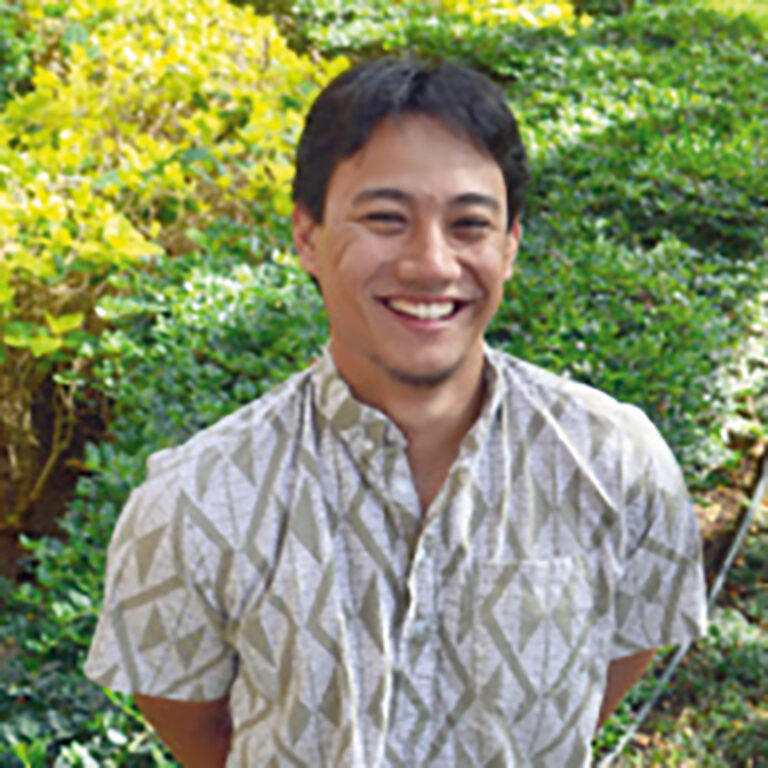 Mason Chow, promoted from project engineer to assistant superintendent, began his career with Nordic PCL as an intern in 2017 while he was a student at University of Hawaii at Manoa. He rejoined Nordic PCL as a field engineer in 2018.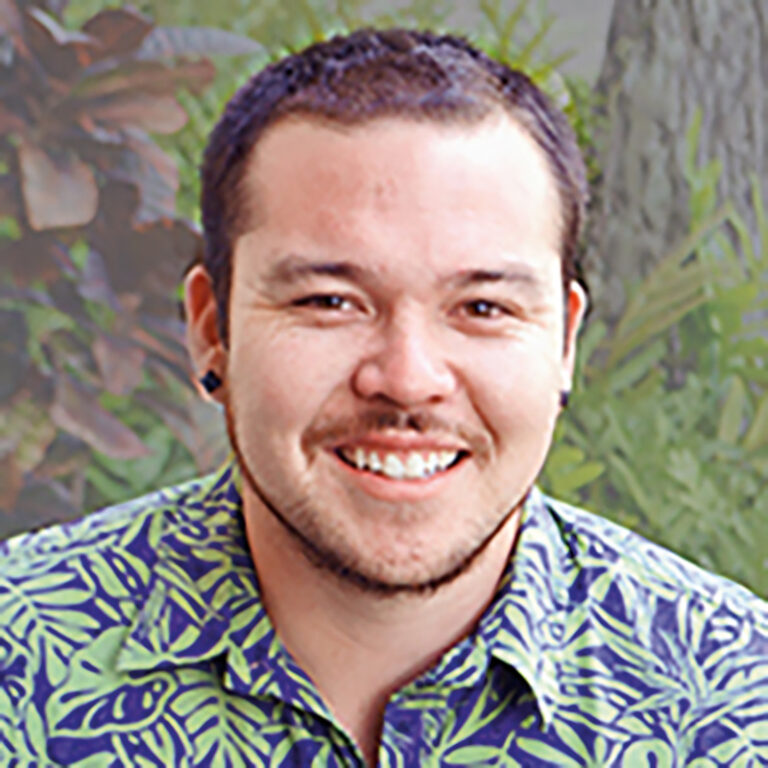 Sheldon Kohatsu was promoted from assistant superintendent to superintendent. He began his career with Nordic PCL as a field engineer intern and after graduating, re-joined the company as a full-time field engineer. He is working at the Grand Wailea Resort's room renovation project on Maui.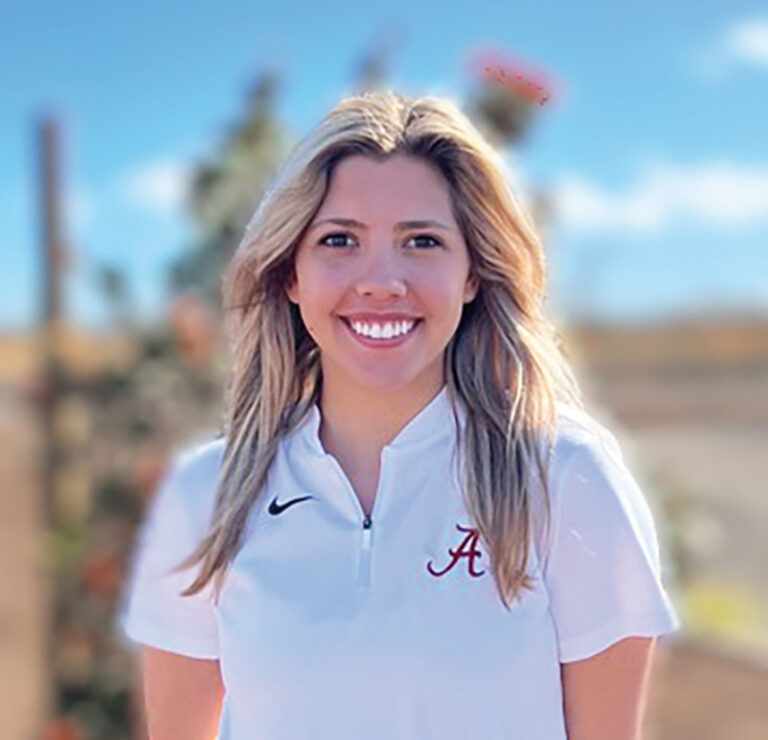 Grace Collins, named project engineer from field engineer, graduated from the University of Wyoming with a degree in construction management and is on the team completing the renovations at Grand Wailea Resort on Maui.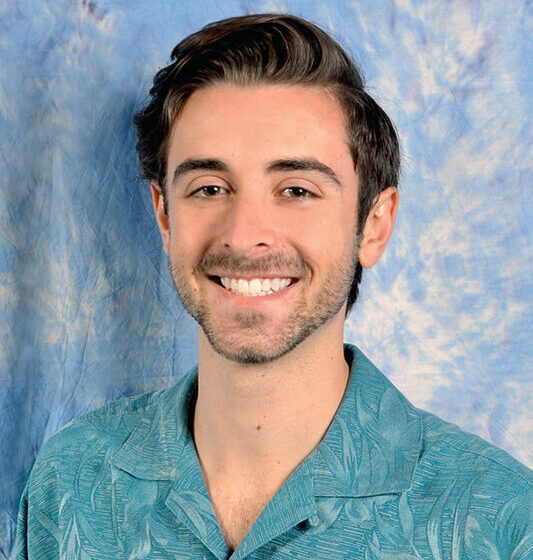 Brandon Mutchek was promoted from project engineer to project manager. He is the Hawaii district champion for internal Project Management 4+ (PM4+) software, BIM 360 and StructionSite. Brandon graduated from Arizona State University with a degree in engineering with a focus on sustainability and joined Nordic PCL as a field engineer in 2015.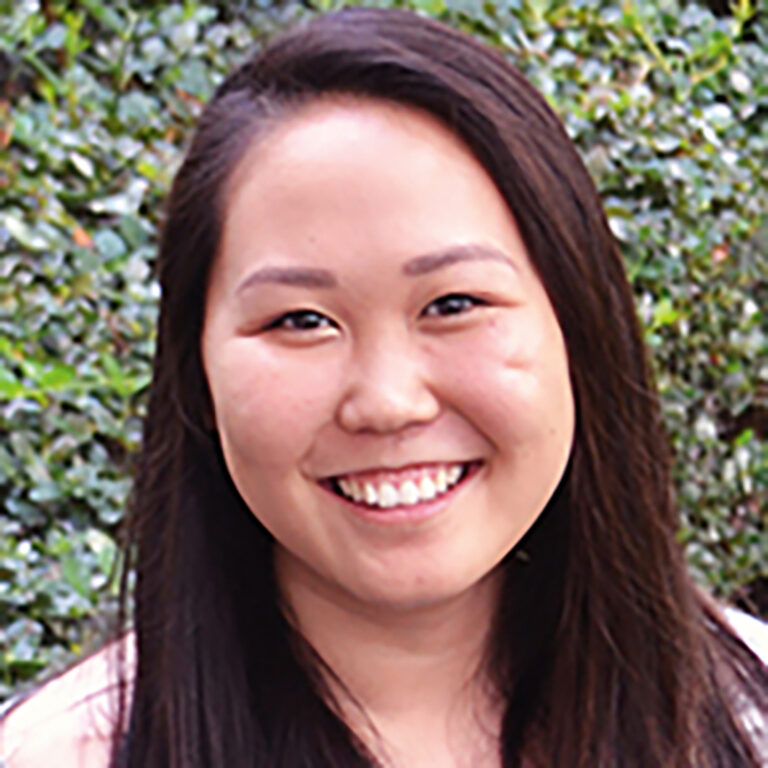 Mika Hongo, integrated construction technology specialist, previously was a construction modeling coordinator and joined Nordic PCL in 2018. Hongo has worked on project teams for Straub Clinic at Ka Makana Alii, The Queen's Medical Center West Oahu and Lilia Waikiki.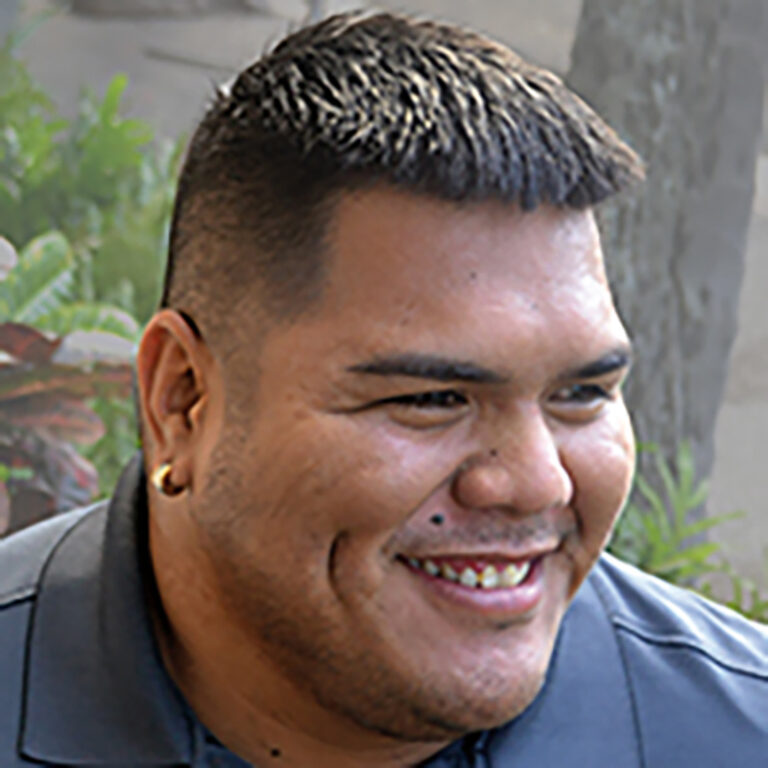 Tytan Timoteo was promoted from assistant superintendent to superintendent. He joined the company as a field engineer in 2015 and has been part of projects across the Hawaiian Islands. He is currently on Maui assisting with the Grand Wailea Resort's renovation project.
Prestigious Award Goes To RHA
RHA Construction Management Group was one of 20 groups nationally that received a 2022 Project Achievement Award from the Construction Management Association of America. The entry, "Honolulu Board of Water Supply Construction Management & Electrical Engineering Support," won in the category for projects 
valued at less than $50 million. Accepting the award on Oct. 11 at a ceremony in San Diego was Brian Sekiguchi (middle of left photo), vice president of RHA CM. Sekiguchi and Bryan Bosworth (photo on right), senior construction manager of RHA CM, stand in front of a display recognizing the award-winning project.
Architect Chris J. Smith Takes Highest Honor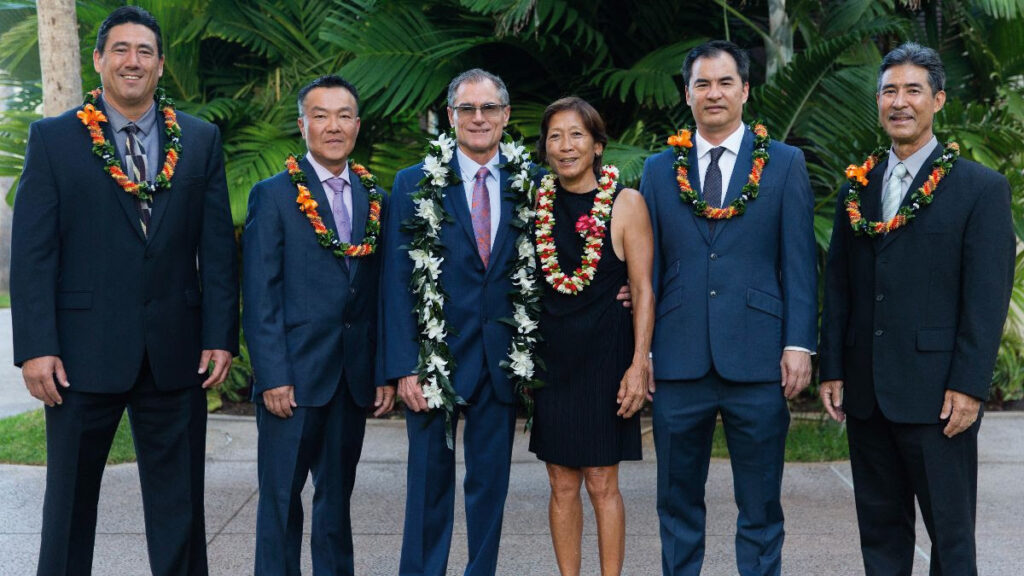 Chris J. Smith, FAIA, received the 2021 Medal of Honor, the highest achievement from the American Institute of Architects Hawaii State Council in partnership with the Hawaii Architectural Foundation. The award was presented at an Oct. 15 reception at the Pacific Club. 
Smith is the founder and president of CJS Group Architects Ltd., and his work is known for promoting sustainability and groundbreaking research. Some projects by CJS Group include: the Albert Crary Science and Engineering Technology Center in Antarctica; the HMSA building on Keeaumoku Street; the Boy Scouts building in Nuuanu; the Hasegawa Komuten Building in downtown Honolulu; and the Mitsukoshi building in Waikiki. 
Smith also is an active member of AIA. Not only was he the only Hawaii architect to serve as secretary of the National AIA Institute, but he also was past president of the Hawaii Society (now AIA Hawaii State Council), and the national board as the AIA Northwest & Pacific region director, where he served for three years. 
Atlas Names New Vice President
Atlas Insurance has promoted Danielle Ulmann to vice president. Previously, she was surety bond manager and assistant vice president. Ulmann brings nearly 15 years of construction risk and surety bond industry experience to her new position, and in her new role, she will continue as surety bond manager, collaborate with Atlas account executives, support internal initiatives and train Atlas personnel to reinforce sales growth and retention efforts.
Ulmann has a bachelor's degree in finance from the University of Hawaii at Manoa Shidler College of Business. She also holds chartered property casualty underwriter and associate in fidelity and surety bonding designations. Ulmann is 2022 immediate past president of the National Association of Women in Construction Hawaii Chapter.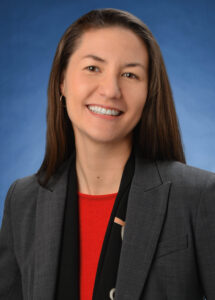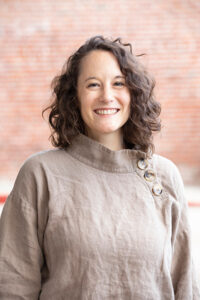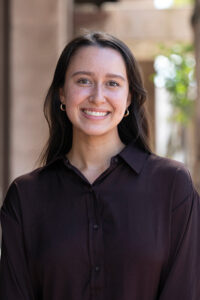 Peter Vincent Architects Promotes Two
Peter Vincent Architects has promoted Mary Rose Cacchione, AIA LEED AP, to associate. A member of the firm since 2018, she has over a decade of experience as a licensed architect in New Mexico and Hawaii and has served as project manager/project architect for the Asia Pacific Plastic Surgery at Nauru Tower, Town Center of Mililani New Medical Office Building and Haleakala Residence. Cacchione has bachelor's and master's degrees in architecture from Tulane University School of Architecture in New Orleans.
Peter Vincent Architects has hired Heather Gallacher as a designer. She has a bachelor's degree in architecture from the California Polytechnic University Pomona, where she was on the President's Honor List and a SoCal Gal Competition Winner for her sustainable COVID-19 classroom design. Gallacher is a 2017 graduate of La Pietra Hawaii School for Girls.
Swinerton Exec Joins
Nonprofit for Keiki
Aaron Yamasaki, division manager of Swinerton Hawaii, was named a member of the board of directors for Make-A-Wish Hawaii, a nonprofit that grants life-changing wishes to Hawaii children with critical illnesses. In addition to using his construction expertise to bring a batting cage to a child on Hawaii Island, Yamasaki serves on the 22-member board comprising volunteers from various industries. Swinerton is a general contractor with a portfolio that includes Target Windward Mall, Waiea Condo Repairs and Waikiki Market—the new Food Pantry in the new Lilia Tower.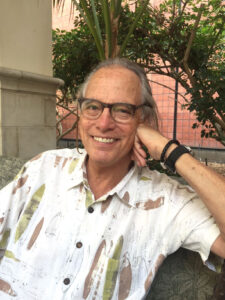 Three Join Whitespace Architects
WhiteSpace Architects has expanded its Oahu office with the addition of three new members: 
Alessandra Marsh, architectural designer, is working on a master planning project for a multi-generational family retreat in Makiki. Marsh returned to Hawaii after 15 years studying and practicing architecture in San Francisco. Previously, she was a hospitality junior designer at Arcanum Architecture, where she managed residential and commercial projects. Other previous positions include intermediate designer at A. Gordon Atkinson AIA. She has a bachelor of architecture degree from California College of the Arts and is a graduate of Punahou School.
Chris Branch, project architect and a general contractor, has over two decades of experience designing and managing commercial, industrial and residential projects. Previously, he was a project architect at Patrick Mori Architect and served as a consultant on projects, including a branch building and development in Bali, Indonesia, for the construction of a luxury residential villa. Branch is a LEED Green Associate and is a graduate of Honolulu Community College's Architecture, Engineering & Construction Technologies program. 
Stacey Villarino, architectural designer, works with the Big Island branch of Whitespace Architects on projects related to healthcare and a custom residence on the Hamakua Coast. Previously, Villarino was an architecture designer at RIM Architects, Phoenix's LINK Lab and the Department of Design and Construction for the City & County of Honolulu. She has a doctorate in architecture and a bachelor of environmental design from the University of Hawaii at Manoa School of Architecture and an associate in arts from Kapiolani Community College. 
Inform Design Hires Four
InForm Design, an architectural and interior design firm in Honolulu, has appointed the following employees: 
Kristhiannie "Krissy" Fuentes is a technical intern on the production team of InForm Design, attends Honolulu Community College and plans to graduate in the spring of 2023. She prepares drawings for construction, assists with 3D Laser Scanning and Revit model creation, and provides general support on a variety of project tasks.
Kelsey Jones, interior designer, previously was an assistant designer at Philpotts Interiors. She has a bachelor's degree in fine arts and environment and interior design from Chaminade University of Honolulu. She is responsible for design presentations, 3D models and views, construction drawings and tasks under the direction of the senior designer.
Audrey Pineda, interior designer, brings more than 10 years of experience managing and coordinating projects. She has a bachelor's degree in interior design from Westwood College. Pineda assists in the design and production for schematic, design development, construction documents, construction administration and project management.  
Maileen Yamada, marketing coordinator, has a strong background in marketing, with an emphasis on digital strategies including SEO, emails and social media. She has a bachelor's degree in business economics and finance from Hawaii Pacific University. Yamada assists in the design, management and execution of marketing and business development strategies and activities for the firm.  
Alexander & Baldwin Inc. Appoints CFO and VP 
Alexander & Baldwin Inc., the only publicly traded real estate investment trust focused on Hawaii real estate, has named two executives. 
Clayton K.Y. C hun has been promoted to executive vice president and chief financial officer of Alexander & Baldwin Inc., effective Dec. 1, 2022. As a chief accounting officer with A&B, he oversaw accounting, financial reporting and tax functions; led the transition to a REIT; and revamped financial systems to support its commercial real estate focus. Prior to joining A&B, he was senior manager in the audit practice of Deloitte in Los Angeles and is (an inactive) certified public accountant, with a master's degree in accounting from the University of Southern California and a bachelor's in economics from Washington University in St. Louis. Chun will succeed Brett A. Brown as the company focuses on Hawaii commercial real estate.  
A&B also appointed Anthony Tommasino to vice president and controller, effective Oct. 1, 2022. Tommasino has been the company's director of financial reporting and technical accounting since June 2021. Prior to A&B, he served as director of accounting at Hawaii Gas, and 14 years as an audit senior manager at Deloitte. Tommasino is a certified public accountant with bachelor of science degrees in accounting and finance from Villanova University.
Utilities Commission Appoints Chair
Leodoloff "Leo" R. Asuncion Jr. was appointed chairman of the Hawaii Public Utilities Commission. A PUC commissioner since 2019 with a term scheduled to end July 30, 2026, Asuncion stepped down to begin his role as chairman. Asuncion also was a director of the office from 2013 to 2018. 
Prior to joining the PUC, he was a planning program administrator at the Office of Planning, Department of Business, Economic Development and Tourism and a program manager at the Hawaii Coastal Zone Management program. He has an MBA from Hawaii Pacific University, a master's in urban and regional planning and a bachelor of political science degree from the University of Hawaii at Manoa.
WhiteSpace Architects Hires Two 
Alessandra "Ali" Olsen has joined WhiteSpace Architects as an architectural designer and assists with educational, residential and commercial projects across the state. Previously, she was an architectural designer at Design Partners Inc., where she focused on federal Department of Defense and both federal and state Department of Education projects in Hawaii, Okinawa and Guam. Olsen has a doctorate in architecture and a bachelor's degree in environmental design from the University of Hawaii at Manoa School of Architecture. She is a member of the Gamma Mu Chapter of Tau Sigma Delta, the national architecture honor society. 
Also joining WhiteSpace is Project Manager Colin Kodama. He is a licensed structural engineer who assists WhiteSpace's residential and educational projects and technical architectural design elements. Previously a partner at Nagamine Okawa Engineers Inc., Kodama has a master's and a bachelor's in civil engineering from Santa Clara University, is a graduate of the American Council of Engineering Companies' Emerging Leaders Program and is a certified bridge inspector from the Federal Highway Administration's National Highway Institute.
WhiteSpace Architects, which recently moved to the Kahala Professional Building, originally was founded as Philip White Architects.   
Arend joins Kirschner 
Kirschner Contractors has hired Scott Arend as a scheduler/project engineer. Previously a resident of Anchorage, Alaska, his most recent role was as a project manager and field engineer on "the slope" in Alaska. Arend has a mechanical engineering degree from South Dakota State University and spent 20 years working in Colorado and the past seven years in Alaska. He is a member of The Association for the Advancement of Cost Engineers.
NAVFAC Pacific Has New Commander 
Rear Adm. Jeffery J. Kilian relieved Rear Adm. Dean A. VanderLey as commander for Naval Facilities Engineering Systems Command (NAVFAC) Pacific during a July 22 change-of-command ceremony at its headquarters on Joint Base Pearl Harbor-Hickam. 
Kilian oversees 9,000 military and civilian personnel across seven Echelon IV offices in over 40 locations across the Indo-Pacific theater. He also serves as a U.S. Pacific Fleet civil engineer. A native of Spokane, Washington, Kilian has a bachelor of science degree in civil engineering and a master of science in construction engineering and project management from the University of Texas at Austin. He completed the Advanced Management Program at Duke University. 
VanderLey served as NAVFAC Pacific Commander from August 2021 to July 2022 and now is the NAVFAC commander and chief of civil engineers in Washington, D.C.
G70 Promotes Two Principals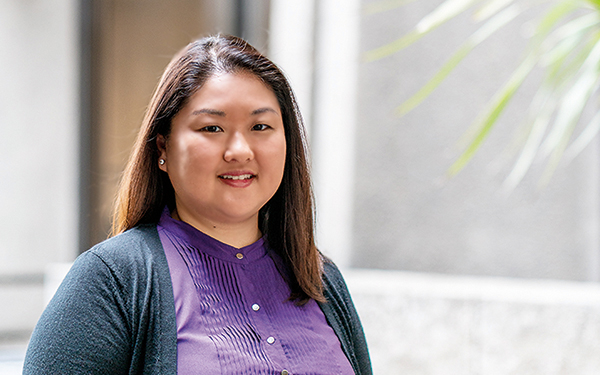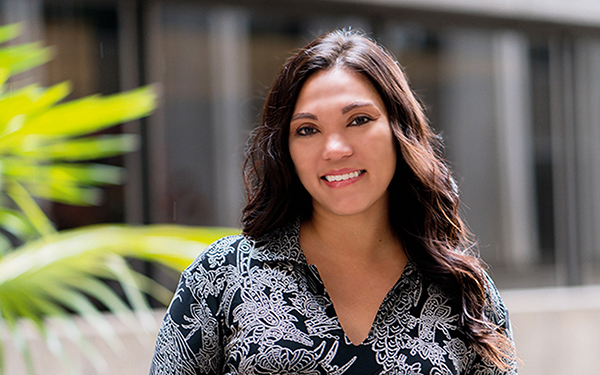 Hawaii design firm G70 has promoted Rene Matsumura and Tracy Camuso to the position of principal.
Matsumura, a master planner and urban designer, has experience in large-scale communities, housing projects, commercial centers, transit-oriented districts and university campuses. Matsumura's work includes all phases of master planning from initial site analysis, feasibility studies, program development, concept alternatives, master plans and design guidelines.
Camuso, an environmental and land use planner, has over 15 years' experience working on projects ranging from renewable energy, biofuels, agricultural developments, educational facilities and resort master plans. In her new role, she will work closely with G70's management team to provide sustainable and holistic solutions for the local community.