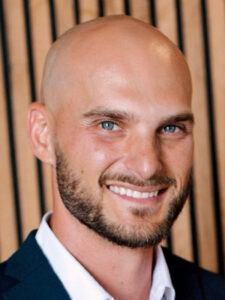 Nan Inc. Project Manager Sergi Beltrol is going back to school.
Beltrol and the rest of his crew are demolishing the existing campus at Mokapu Elementary School and building a new one. Nan Inc. will deliver two multi-story classroom buildings, a new cafeteria, a covered playcourt, parking lots and a new student recess space.
The Hawai'i State Department of Education (HIDOE) project at Marine Corps Base Hawaii started in February and is slated to wrap in October 2027.
Valued at $124,233,600, the project is funded by a federal grant and the state. Construction is scheduled in two phases, each with three sub-phases.
"The project will meet USGBC LEED v4.1 requirements," Beltrol says, adding that Rider Levett Bucknall is construction manager.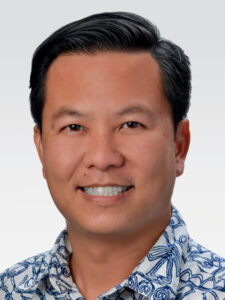 Terence Young, Rider Levett Bucknall Hawai'i Region associate principal, says many HIDOE projects are in line for state funding in the new fiscal year.
"The proposed General Appropriations Act of 2023 authorizes more than $600 million for HIDOE's capital improvement projects (CIP)," he explains. The projects encompass renovations, repairs and major maintenance to existing facilities, landscape improvements, new construction, land acquisition and utility modifications.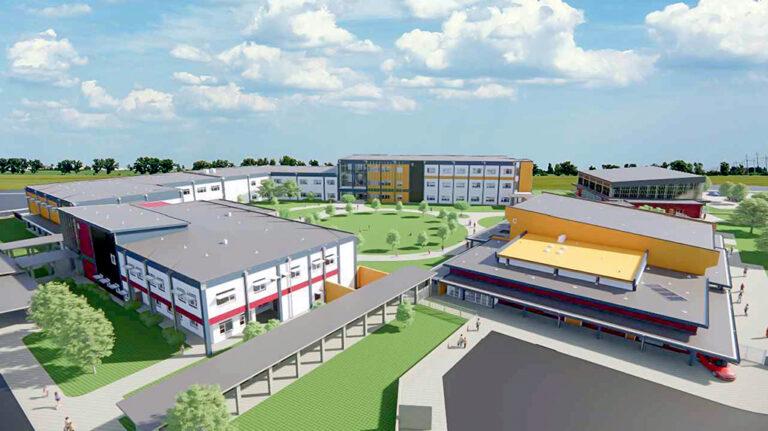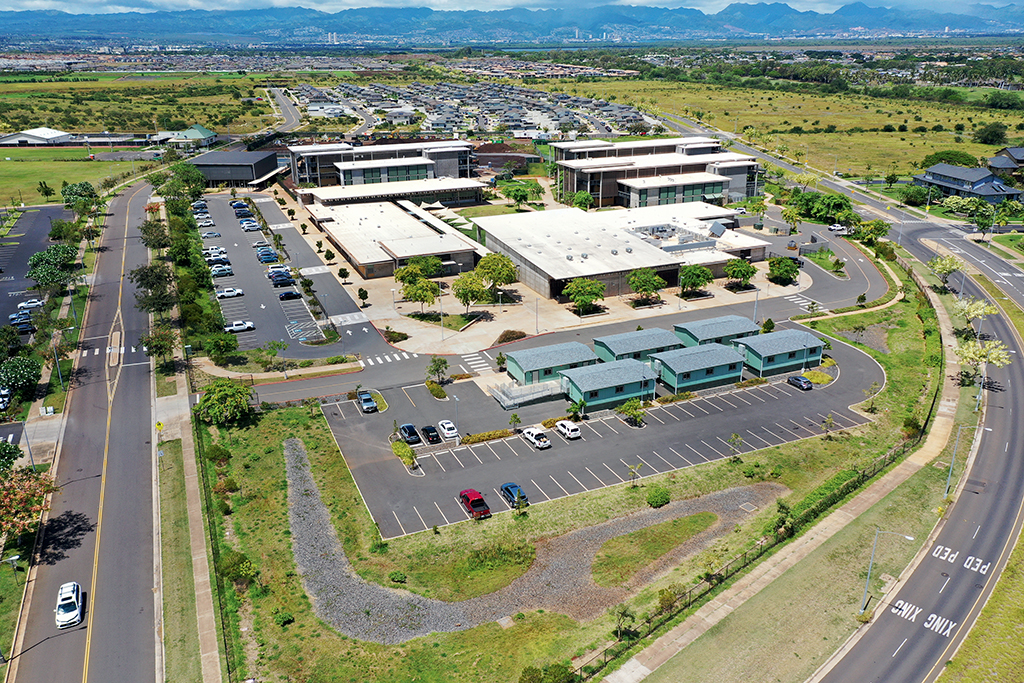 "Although the number of funded CIP projects in excess of $1 million is less compared to the previous year, the total sum of funds appropriated to HIDOE facilities is greater in Fiscal Year 2023-2024," says Young. "This increase is intended to support the design and construction of larger-scale projects that lie ahead. Notable projects include the replacement of facilities at Nimitz Elementary School and Hickam Elementary School, along with a new elementary school and a new high school to serve East Kapolei."
HIDOE will also replace schools' aging mechanical systems.
"This initiative aims to enhance energy and cost efficiencies relative to regular operations and maintenance," Young says.
Builders interested in these and other opportunities can utilize the following plans, programs and agencies for information on upcoming projects.
2023-2029 STRATEGIC PLAN PHASE II IMPLEMENTATION
Approved by the Hawai'i State Board of Education in May, HIDOE's Implementation Plan reprioritizes projects identified for a $1 billion facilities appropriation, accelerates construction contracts for $525 million in new school facility projects and prioritizes CIP and repair and maintenance projects for compliance with the Americans with Disabilities Act and Title IX.
Young says HIDOE's Educational Specifications and Standards for Facilities provide guidance on the department's Sustainable Design Criteria used at Mokapu Elementary and other new builds such as East Kapolei Middle School and Kūlanihāko'i High School on Maui as well as major renovations like Campbell High School.
At East Kapolei Middle School, Nan Inc. is putting up a new physical education building and additional classrooms as part of Phase 3, valued at $33 million. "Phase 3 [also] includes the installation of a synthetic turf field," says Daren Crisostomo, Nan Inc. project engineer, and is expected to wrap in February next year.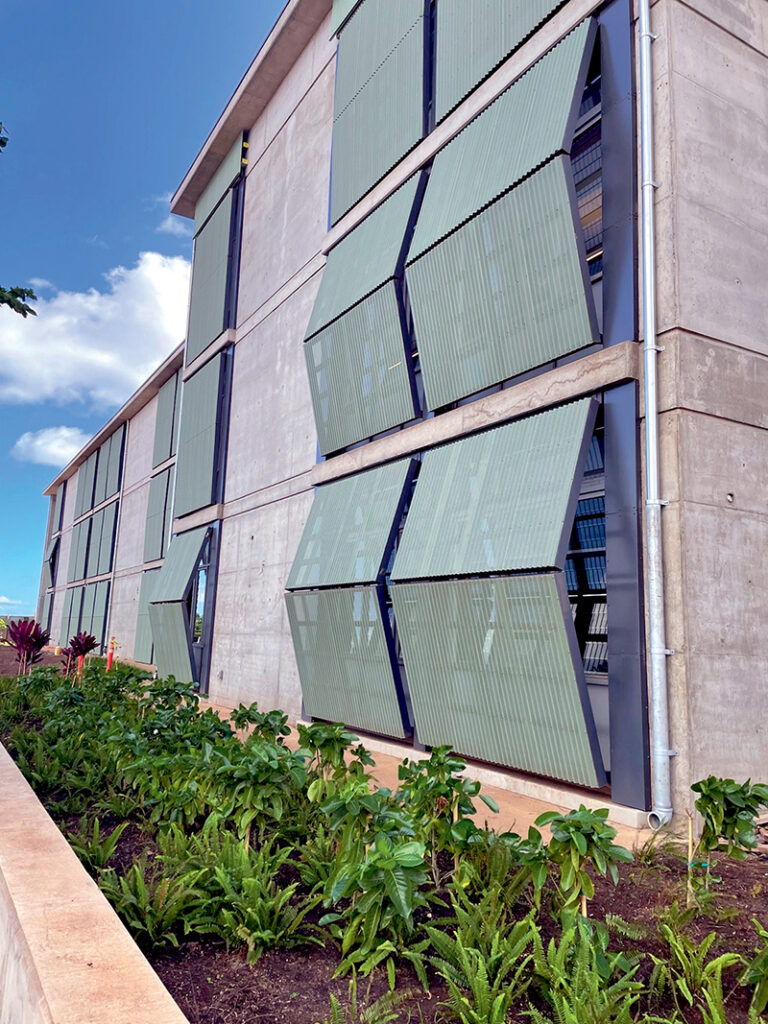 Gov. Green Kickstarts 2023-2024 School Projects
Of the 11 education bills Hawai'i Gov. Josh Green signed into law July 3, two increase funding and other direct support for education-related construction.
• Act 172 authorizes the state's School Facilities Authority (SFA) to partner with public and private agencies to develop housing on- or off-campus for teachers, other educators and staff.
• Act 175 transfers $200 million in general funds to the School Facilities Special fund for Fiscal Year 2023-2024. The SFA is tasked with expanding access to pre-K education and building new pre-K facilities.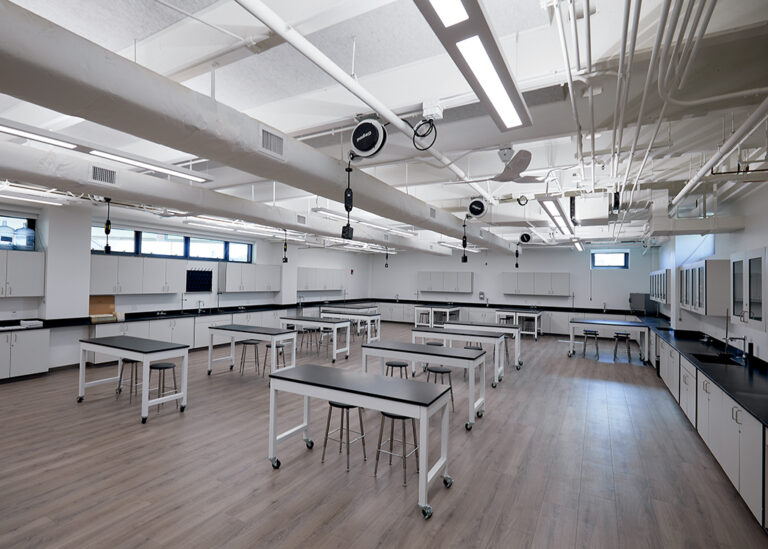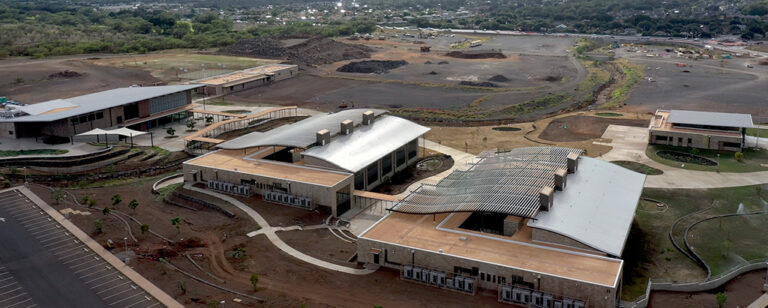 When the school broke ground in 2018, concerns about Hawai'i's overheated classrooms were mounting. According to Interface Engineering, a project team member, the 18-acre master-planned campus is designed with classroom cooling in mind. "One such energy-efficiency feature is proprietary shutters that promote natural and mixed-mode ventilation," says Crisostomo, adding that all campus buildings are designed to meet the Hawaii Collaborative for High Performance Schools Criteria (HI-CHPS).
On Maui, HIDOE's brand-new Kūlanihāko'i High School, built by Nordic PCL Construction Inc., is targeting an August opening. The library's metal roof runs the width of the building and uses exceptionally long standing-seam panels, the longest of which are 160 feet in length. Six thermal chimneys, a unique design feature, flush classroom air overnight.
Swinerton Builders' 2020 James Campbell High School Classroom Building Expansion built five interconnected buildings housing 27 state-of-the-art classrooms. Swinerton also  upgraded the campus with multiple bioretention basins totaling 2,850 square feet. Other sustainable design elements — recycling materials, ecological systems for non-potable water and LED energy-efficient lighting — targeted HI-CHPS certification.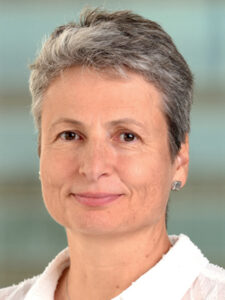 SCHOOL FACILITIES AUTHORITY
The state's School Facilities Authority (SFA) is "statutorily responsible for public school development, planning, and construction," says Bettina Mehnert, AHL president and CEO, and member of the SFA board of directors.
Gov. Josh Green on July 3 signed Act 175, authorizing the SFA to partner with public and private agencies to develop housing on- or off-campus for teachers, other educators and staff. Act 172, signed the same day, transferred $200 million to the School Facilities Special fund for Fiscal Year 2023-2024 following an allocation in that amount by the 2022 Legislature to increase access to pre-K education.
"The SFA is currently implementing the first two phases of [pre-K] classroom expansions including 11 classrooms scheduled to open in August 2023, a year ahead of schedule and under budget," Mehnert says. An additional 44 classrooms are targeted to open by the start of the 2025 school year.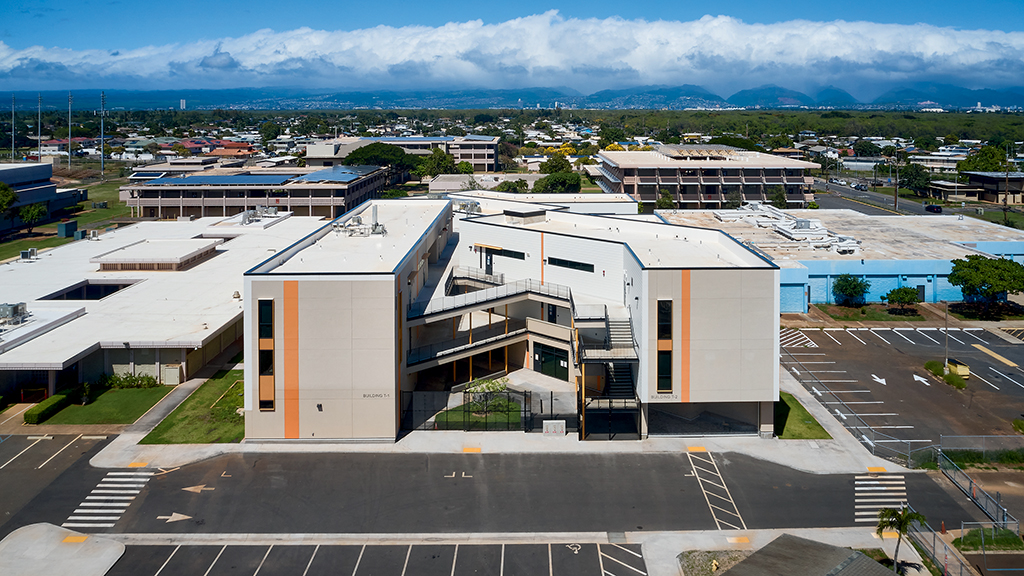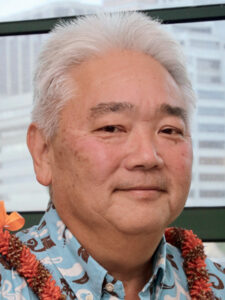 JOB ORDER CONTRACTING
In early 2019, HIDOE awarded its first repair and maintenance contracts through its then-new Job Order Contracting program (JOC).
"Job Order Contracting continues to perform well as the Department of Education's standard contracting method for routine repair and maintenance work at public school campuses statewide," says Assistant Superintendent Randall Tanaka of HIDOE's Office of Facilities and Operations. "JOC allows the department to contract several vendors through competitive bidding to perform commonly encountered repair projects at fixed prices over the life of a multiyear contract.
"In contrast to bidding out individual repair jobs in traditional design-bid-build contracts, JOC projects are measured in weeks and months, instead of years."
As an example, Tanaka points to the replacement of synthetic track and field turf at Mililani High School, which was initiated in October 2022, began construction in January 2023 and is expected to be complete this July in time for the upcoming school year at an approximate cost of $4.99 million.
Current JOC project information can be accessed at hands.ehawaii.gov.
Related Images: