Each of the nine stations that make up the Honolulu Authority for Rapid Transportation (HART) project's Westside Station Group is equipped with an elevator cab that's built to last, despite frequent rain and blasting wind.
The cabs are built to withstand abuse, too. Each onet feature heavy-duty, stainless-steel paneling throughout, with interior glass protected by anti-graffiti coating.
"Waterproofing the elevator shafts has been most challenging," says Joey Manahan, HART director of government relations and public involvement. "This type of construction is unique to Hawai'i as many of the station elevators are free-standing structures exposed to high winds and heavy rain."
CHOOSING UNITS, OVERCOMING OBSTACLES
Designed, installed and under contract for maintenance by Schindler Elevator Co. (SEC), the cabs were manufactured by Canton Elevator Inc. of North Canton, Ohio. Of 31 units installed, 13 are machine-room-less traction elevators, four are hydraulic elevators and 14 are escalators. Elevator pricing was grouped with the escalators in the HART/SEC contract, with each unit averaging $664,000 to design, fabricate and install with warranties.
For the long haul, routine maintenance for HART's elevators is smart economics. During construction, elevators in operation cost $56,000 each month. That figure will undoubtedly grow as five pilotless trains transport the public from West O'ahu to Honolulu and back.
Challenges for Schindler included coordinating installs with the general contractor and its subcontractors, and a limited footprint to work within during each station's construction.
Traction elevators generally cost more than hydraulic elevators, partly because steel cables and mechanisms must be installed above and below to transport the cab. Hydraulic elevators, on the other hand, use an oil-driven piston within a cylinder to achieve lift from below.
Both the traction and hydraulic models HART selected operate without machine rooms.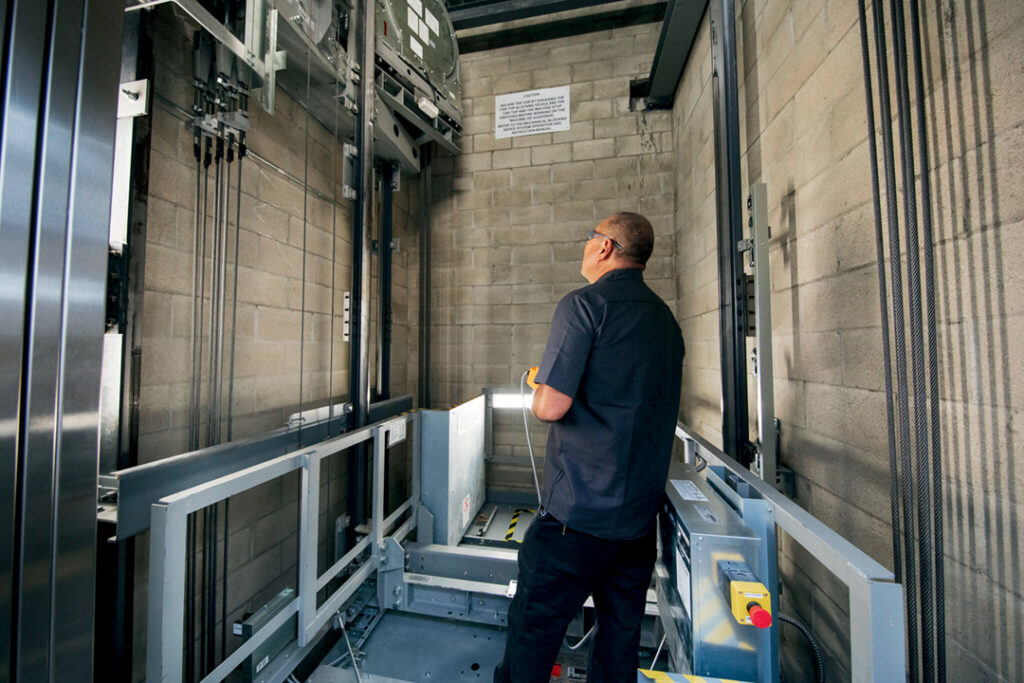 ELEVATOR OPTIONS ABOUND IN HAWAIʻI
Hawai'i, like many other metropolitan areas worldwide, is replete with elevators. Along with Schindler, some of the companies with the highest brand recognition locally include Kone Elevator Co., ThyssenKrupp Elevator Co., Mitsubishi Electric US Inc. and Otis Elevator Co.
Deciding the best fit for new construction involves a myriad of players, from general contractors to architects, owners, engineers, electricians and software programmers. Another important perspective comes from elevator consultants brought into the mix for both lifecycle planning and to address specific problems that arise during jobs.
Lifecycle planning includes anticipating which elevator will best serve the lifetime of a building without becoming a money pit. Elevators are rarely replaced; instead, they are upgraded and modernized. From mechanics to software, routine maintenance and cleaning helps keep costs down and systems running.
Schindler is also on board to service HART's maintenance contract for the stations, which will include software upgrades, too.
"Each elevator company has its own internal continuing education process," says Greg Ernst, president of Seattle-based Elevator Consultant Services Inc. "But it is a problem with many of the older generation elevator mechanics who are retiring and taking with them the knowledge on how to maintain and repair older elevators. The new mechanics are not being trained on vintage equipment."


MAINTENANCE REMAINS A PRIORITY
Ernst also offers a bit of advice for elevator service contracts: Don't get locked into a single elevator maintenance provider, as some equipment is more proprietary than others. Any one provider may not be certified to repair an elevator without adversely affecting an existing agreement between the elevator company and building owners.
"A consultant can help you select the most non-proprietary equipment available that will give you options down the road if you become dissatisfied with the current elevator maintenance provider," he says.
As time passes, building owners should reach out to an elevator consultant to anticipate costs when repairs are needed.
"Oftentimes, an owner is interested in knowing when the elevators should be considered for modernization and what they should budget for that capital improvement project," says Ernst.
For a condition assessment, he recommends every component of an elevator be inspected to determine what can be retained as-is, what can be refurbished and what needs to be replaced. And since elevator and building codes change often, Ernst says owners need to understand what upgrades are required when elevator modernization is considered.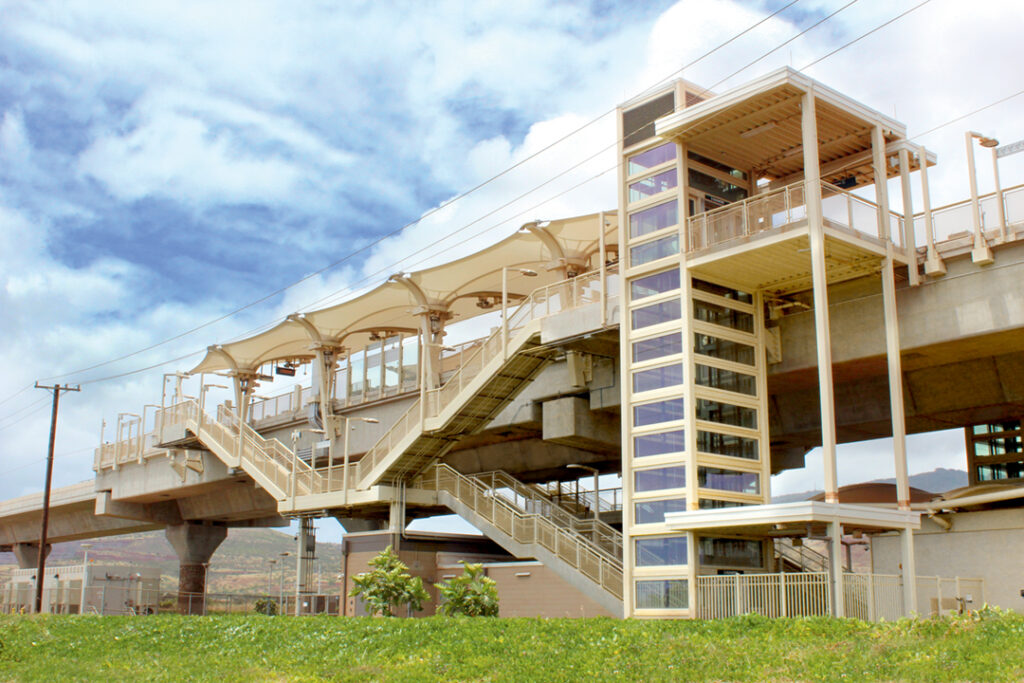 CONTINUING THE CONVERSATION
Fortunately, elevator companies are always ready for these types of conversations.
"Regular maintenance schedules increase the lifespan of elevators, and ensure passenger safety and comfort," according to Margie J. Harvey, director of marketing and corporate social responsibility for Mitsubishi Electric US Inc.'s Elevator/Escalator Division. "Mitsubishi is proud to have our elevators used in multiple buildings in Hawai'i."
Case in point: the Sheraton Waikīkī — the world's busiest Sheraton resort property — where 21 Mitsubishi elevators safely transport guests up and down the hotel's 25 stories.
"Our technicians service the Sheraton Waikīkī's guest elevators and they were modernized between 2008 and 2018 with updated parts and hardware to improve the passenger experience and enhance safety," Harvey explains.
A 2021 installation of Mitsubishi elevators at Pacific AquaScapes' new office and warehouse space in Kapolei also utilized equipment that fit the reliability, comfort and design needs of the three-story building's owners.
"Our elevators and escalators are used in a wide range of project types, including highrise, hospitality, multi-family residential, retail and more," says Harvey.
Related Images: