An influx of innovative, chic and stylish trends continue in 2023 when it comes to windows and doors.
Just as fashion evolves, so does design. What is considered trendy one day is soon replaced with even more exciting and cutting-edge innovations. However, an all-too-common tendency is to focus solely on the functionality of windows and doors at the expense of aesthetics.
Thankfully, we are seeing a more balanced approach when it comes to this year's top trends.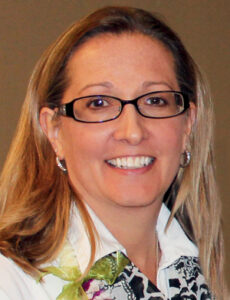 Hawai'i residents have even more at stake when considering windows and doors, as we have to factor in not only style, but also the materials used and their impact on efficiency and the environment itself.
Suffice to say, it's a lot of work. Luckily, we have an abundant network of window and door experts in Hawai'i to consult for advice.
Building Industry Hawaii asked Pam Barrett, marketing director at Coastal Windows, for insight on the top picks for new window and door trends in 2023.
ENERGY EFFICIENCY
Any homeowner or renter is painfully aware of just how important our choices for windows and doors are when it comes to utility bills. This is especially true in Hawai'i, where electricity expenses are known to soar if not kept in check.
That's why it's no surprise a hyper-focus on energy efficiency is a big deal this year. Not only are lower electricity costs a consideration when choosing windows and doors, but with climate change and environmental awareness becoming more and more of a priority, energy-efficient products are the stars of the show.
And that's where the trend of eco-friendly windows and doors comes into play, with more windows and doors offering what energy.gov describes as "many design features and technologies [that] make windows more energy-efficient and improve the durability, aesthetics and functionality."
When asked about what to look for in our search for energy efficiency and on-trend window and door options, Barrett suggests taking a closer look at both vinyl and glass offerings.
VINYL FRAMES
According to Barrett, by choosing windows and doors with a vinyl frame, you are choosing material that is not only low-maintenance, but also doesn't conduct or transfer heat in ways other materials—such as aluminum—can.
GLASS OPTIONS
Barrett also points to another energy-efficient option available at Coastal Windows: high-performance, dual-pane, Low-E glass with three layers of clear coating to block solar gain, reflect heat and let natural, visible light shine through.
"Low-E glass improves the insulating value of a window roughly as much as adding an additional pane of glass does, without the added maintenance or cost," Barrett explains.
There are even options for low-E laminated glass, which, Barrett notes, "[offer] all the benefits of our high-performance low-E glass, with the added benefit of safety and security."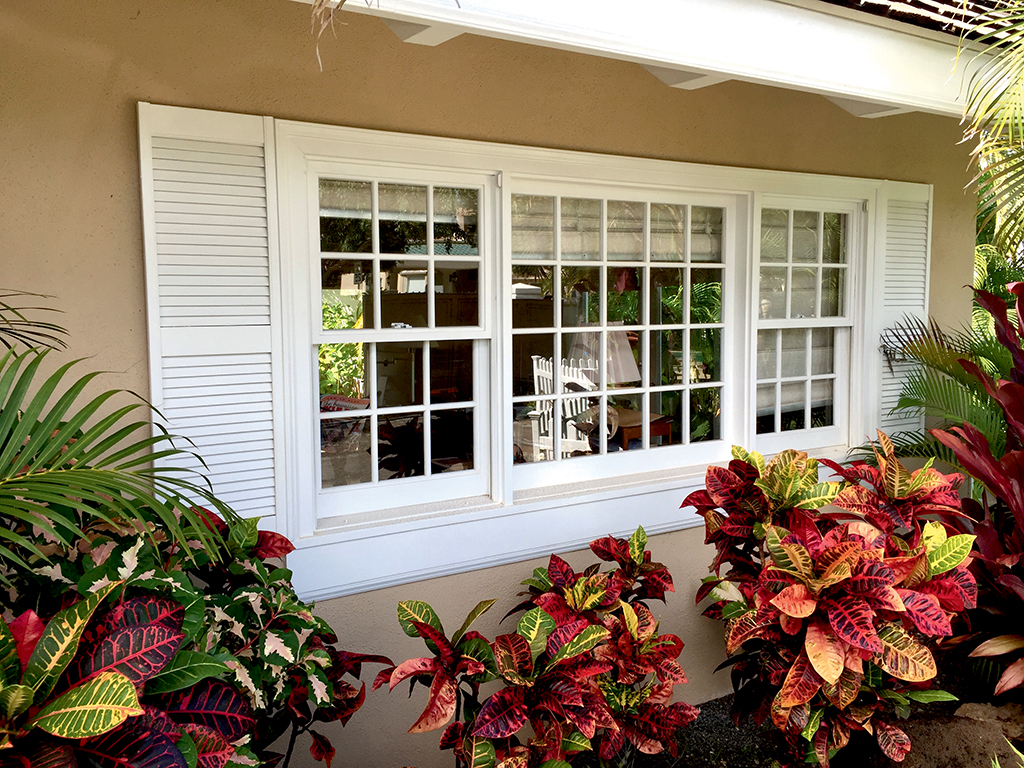 STYLE MATTERS
The window style you choose, as well as placement, greatly affect the amount of heat that builds up indoors. For example, placing a few smaller windows, such as Coastal Windows 500 Series awnings, closer to the ceiling allows accumulating heat to escape a home. And don't forget: Coastal Windows awning, casement and jalousie windows allow for 100% ventilation.
In addition, casement windows have an added advantage—when positioned properly, the casement acts as a "wing" outside, catching cooling tradewinds and redirecting them inside.
For those looking for even more ventilation, Coastal multi-panel stacking doors and stacking pocket doors are designed with multiple glass panels that stack to the side, allowing entire walls to open up and let the outdoors in.
LIGHT IS KING
Another trend in 2023 is a penchant for purchasing larger-sized windows, which allow for more natural light and can create a more airy aesthetic. This trend also assists with energy efficiency, which can drastically lower power bills.
To embrace the light, Barrett suggests maximizing the use of glass in your next project.
"Floor-to-ceiling walls of glass with operating windows and doors are a great way to maximize the natural light and ventilation, allowing for greater energy efficiency in lower lighting and cooling costs," she says.
Barrett specifically recommends Coastal Windows 500 Series sliding lanai doors, as well as Coastal Windows multi-panel stacking and stacking pocket doors, used alone or combined with Coastal Windows 500 Series awning, jalousie, picture or specialty windows.
She also directs attention to transom windows, which "sit above an entry, lanai or interior door, or other windows, [and are] typically non-operating and used to add style and increase natural light."
"Operating transoms, such as Coastal Windows 500 Series awning or jalousie windows, not only add natural light to a room, but also [add] a valuable source of ventilation, without sacrificing privacy and wall space," Barrett says.
THE ABILITY TO ACCESSORIZE
Individuality continues to be important in 2023, and you can extend your personal style to window choices, with trendy accessories that allow your personal style to shine through.
When asked about what's trending in window accessories, Barrett points to etched glass.
"Beautifully etched glass in a window or door can not only add elegance, but much-needed privacy to a bedroom, bathroom or entryway," she says.
Window grids, which once served the sole purpose of joining multiple panes of window glass for added overall strength and stability, now offer more decorative elements.
For example, Coastal Windows offers a wide variety of grid patterns, from the traditional symmetry of colonial grids to a more minimal appearance of a 9-lite marginal pattern, and even allows customers to customize their own designs.
Connecting WITH NATURE
Zen is in for 2023, with biophilic design focusing on connecting with nature and bringing the outdoors inside. Typical signs of this trend include incorporating natural elements (i.e., wood, water, greenery and natural light) into a space in an aesthetically organic yet innovative manner.
This can be achieved in myriad ways. Barrett suggests looking to make the most of lanais and balconies, which can become your own indoor/outdoor oases.
"Personal outdoor spaces, such as lanais and balconies, are more popular than ever for their ability to extend the size and versatility of your living space," Barrett explains. "For a more private space that is protected from the elements yet still connected to nature and the outdoors, consider enclosing a lanai or balcony with [options like] Coastal Windows 500 Series sliding windows or sliding lanai doors."
Breezway Offers Modern Jalousie Option
One of the ways to spot old-time homes and apartments in Hawai'i is by their jalousie windows. Known for easily opening and closing to help tradewinds flow, newer models help fill in the gaps when it comes to missing panes, stuck clips, corroded frames, high winds and sideways rain.
One example is Breezway's Altair louvers, which are hurricane-rated and utilize blades made from tempered glass, with smooth edges secured by pins and clips. Handles are also easy to maneuver.
Another advantage of Altair louvers is that the inside and outside of each blade can be turned and cleaned from inside—ideal for multi-floored apartment buildings on 'Oahu.
"We do everything here locally and all of the windows are made to order," says Darryl DeMello, plant manager at Breezway North America's Aiea facility. Contractors deal directly with Breezway's sales team to set orders in motion at DeMello's plant. When finished, contractors bring the fully assembled window frames to project sites for installation.
Altair louvers come in tempered glass, aluminum and wood, depending on the placement of the windows for airflow and privacy.
Fortunately for contractors and consumers, Breezway louvers are sold statewide. Visit breezway.com/where-to-buy to see all 22 companies—including Honsador Lumber LLC, Screens and Things, Island Windows & Doors and Rainbow Glass—that offer Breezway products in Hawai'i.
— Paula Bender
Related Images: