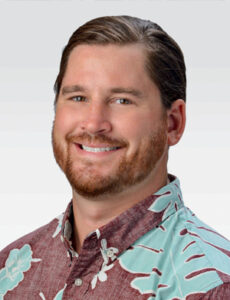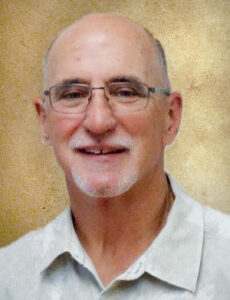 When Maui County's moratorium on new hospitality construction started last year, some builders feared these types of projects would disappear.
But "investments in Maui hotel and resort properties have not slowed as a result of the hotel moratorium," says Paul Belshoff, Rider Levett Bucknall (RLB) associate and resident manager of the company's Maui operations. "Instead, construction spending was funneled to work that remained allowable under the moratorium terms."
Spending in other Maui sectors is also up. Stephen Leis, Dorvin D. Leis Co. Inc. (DDL) president and CEO, believes "the construction industry will continue to be a major driver in Maui's economy, especially in residential construction—from high-end units to affordable housing."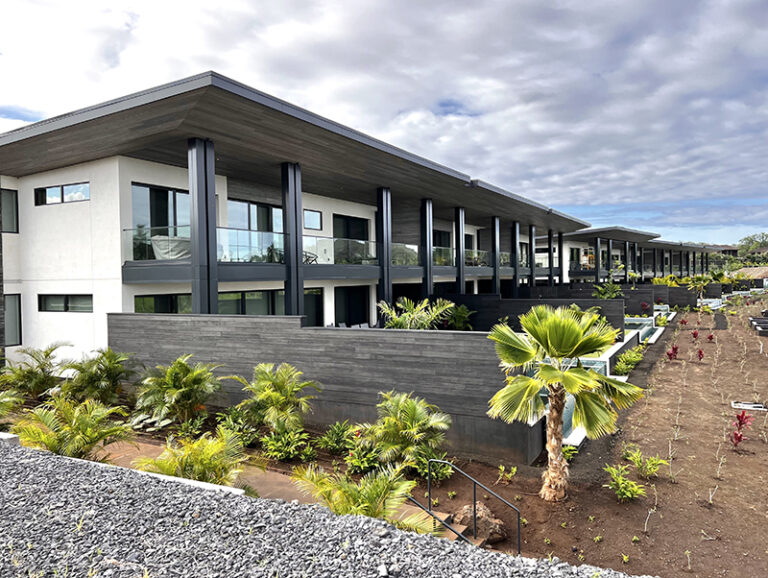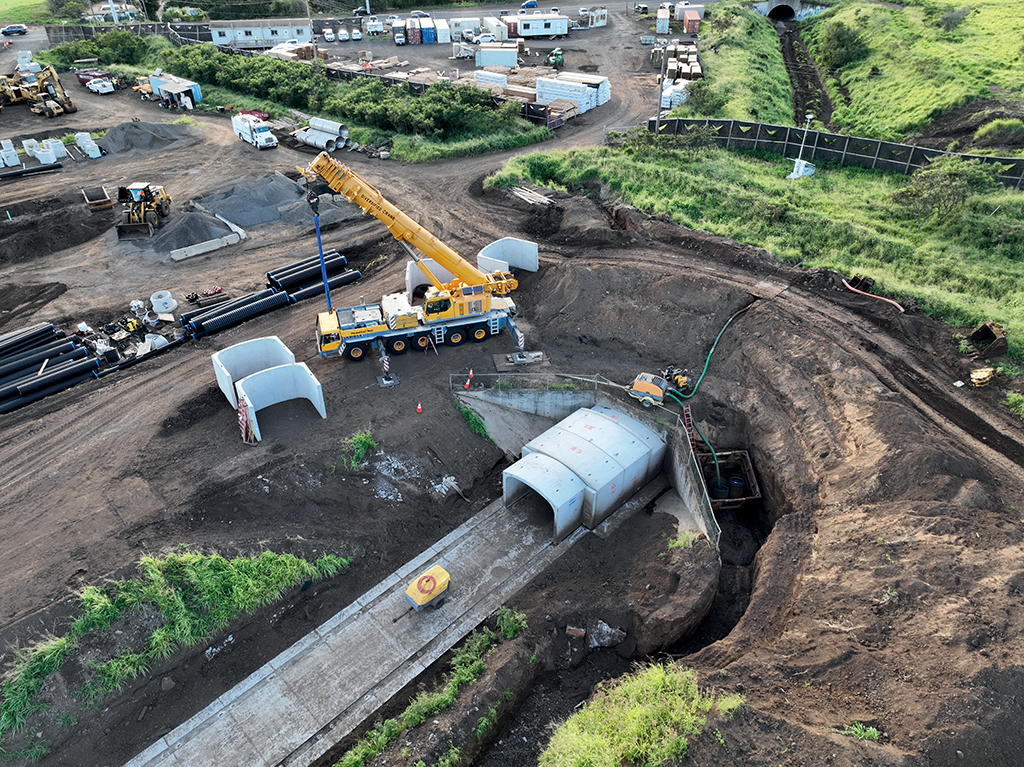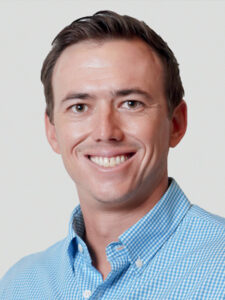 Residential Construction
Despite Maui County private residential permits falling nearly 70% since January 2022, Belshoff says "developers remain favorable to large-scale affordable housing projects."
These include at least six projects that will deliver approximately 1,170 affordable and workforce units in 2023-2024.
Moss & Associates is general contractor on Kaulana Mahina, "the first rental workforce housing project in Maui to break ground in over 20 years," says Anthony Musielak, Moss project executive. The majority of the Central Maui project is backed by AFL-CIO union pension funds.
"The project will consist of nine three-story, garden-style residential buildings totaling 324 units, with the hope that some of the units will benefit union families," Musielak says. "The project's unit mix consists of 80% to 100% area median income units, and 120% to 140% AMI and market rate units. The project will also provide a recreation center with leasing offices, a fitness center and a community pool for the residents."
Later this year, Moss will also break ground on Hale O Pi'ikea, which plans to offer 223 affordable rental units. Other affordable rental housing development is underway at Kaiāulu O Kūku'ia and Kaiāulu O Halele'a, both with Maryl Group Construction Inc. as GC. Kaiāulu O Kūku'ia, with 200 units, is slated to wrap in October 2024. Kaiāulu O Halele'a, with 120 units, was substantially completed in April.
Kihei Wailani Village, a planned 81-unit Peter Savio project still in the permitting stage, offers buyers an opportunity to build affordable single-family homes (and some duplexes) at a fraction of current rates.
At the upper end of the scale are projects like La'i Loa, which offers 75 luxury condominium units in Wailea.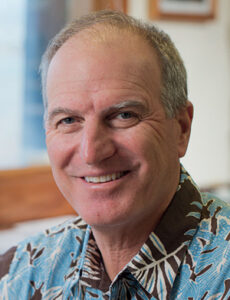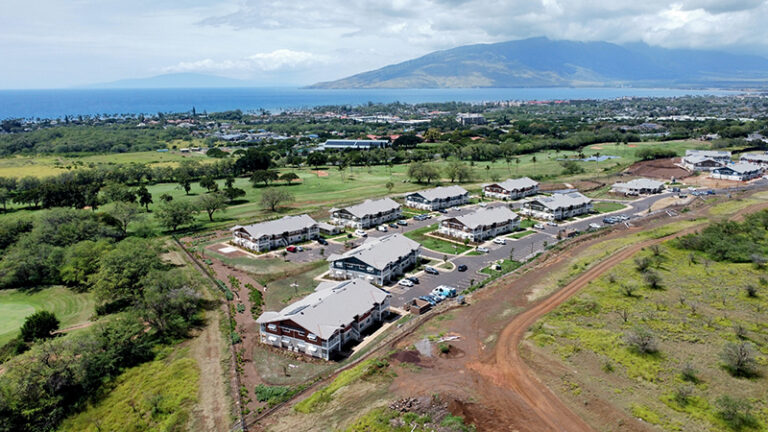 "This design-assist project started in late 2021 and is slated to begin turnover of the first phase of buildings in 2023," says James Keller, president of GC Armstrong Builders.
Keller, who specializes in luxury builds, feels 2023 "will continue to be robust."
Scott Loomer, Truss Systems Hawaii president, agrees: "Maui's need for more affordable housing will keep things going in 2024 and hopefully beyond."
Loomer should know—Truss Systems is installing manufactured roof trusses in approximately 1,100 units at Maui residential projects. Not surprisingly, "the most in-demand products in Maui are lumber, engineered wood products, hardware, building materials and custom metal roofing," says Gary Danzi, HPM Building Supply Maui regional manager.
Repair and maintenance of Maui's aging residential buildings is also on the upswing.
"Over 70% of Maui's condo buildings are over 40 years old, and buildings at this age experience failures of both structural and mechanical components," says Raymond Michaels, Construction Industry of Maui vice chair and president of Maui Plumbing Inc.
Exteriors are aging, too, notes Lionel Siangco, Maui office superintendent for Kawika's Painting Inc. The firm's many projects include various condominium, repaint, concrete restoration and waterproofing repairs at Maui condos.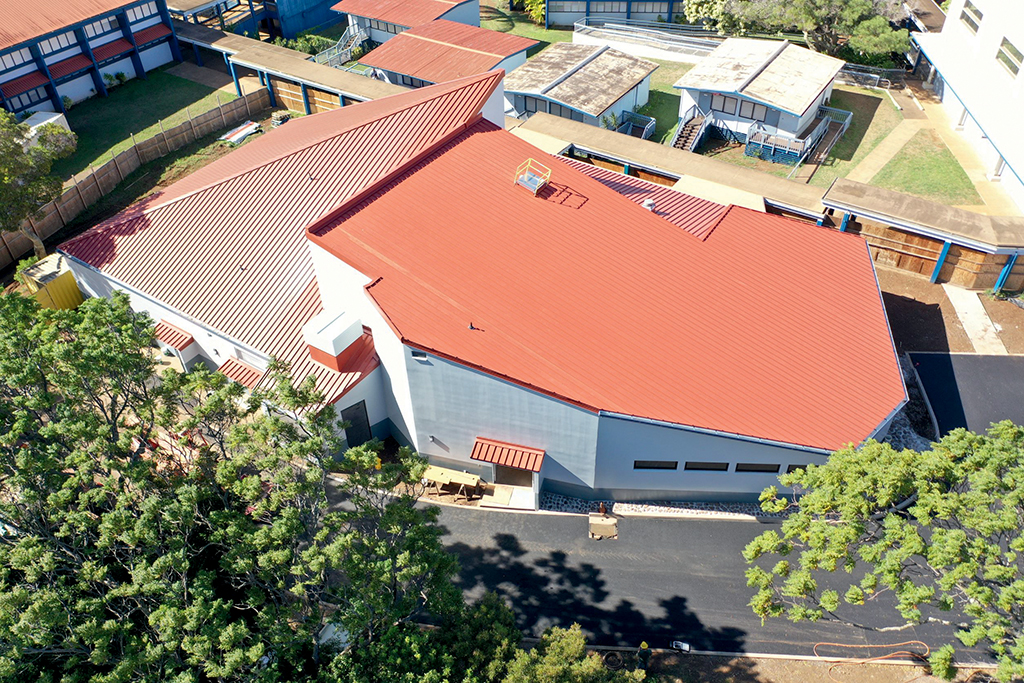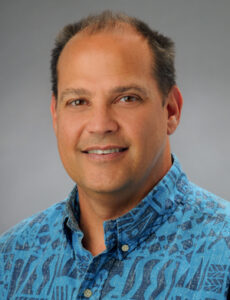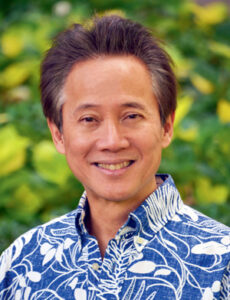 Hospitality Construction
According to F. Kevin Aucello, principal at consultant Powell & Aucello, "Maui has enjoyed a 40%-plus increase in room revenues since the [COVID-19] pandemic" began to ease its grip on Hawai'i.
Developers are motivated.
"Hawaiian Dredging is currently bidding on, or in discussion or negotiations with, a half-dozen Maui projects," reports Patrick Palmer, Hawaiian Dredging Construction Co. Inc. operations manager.
Hawaiian Dredging completed Maui Bay Villa's Phase 1 in the first quarter of 2023. Phase 2 broke ground in April, with Nordic PCL Construction Inc. (NPCL) as GC and DDL subcontracted.
"Phase 2 [comprises] 94 units and will take approximately 18 months to build," Aucello says. "Total buildout for the project is 388 units."
NPCL is also working on Grand Wailea, A Waldorf Astoria Resort's room and restaurant renovations, as well as at Fairmont Kea Lani.
"The hotels are usually kept fully operational during construction," says Glen Kaneshige, NPCL president. "Due to the high demand for rooms and turning over of completed rooms, the project team is tasked with extra care of onsite safety for both the team and property guests.
"Furthermore, many clients are also requesting that green and sustainable methods of construction and materials are also used—even when LEED certifications are not expected nor required."
First Pacific Builders LLC, subcontracted for renovations at The Ritz-Carlton Maui, Kapalua, completed Phase 1 carpentry, drywall repairs and metal framing for GC Layton Construction, and is finishing up Phase 2 interior demolition, drywall and trim for GC Whiting Turner Contracting Co. In July, First Pacific will start a new project at The Westin Maui Resort & Spa, Ka'anapali.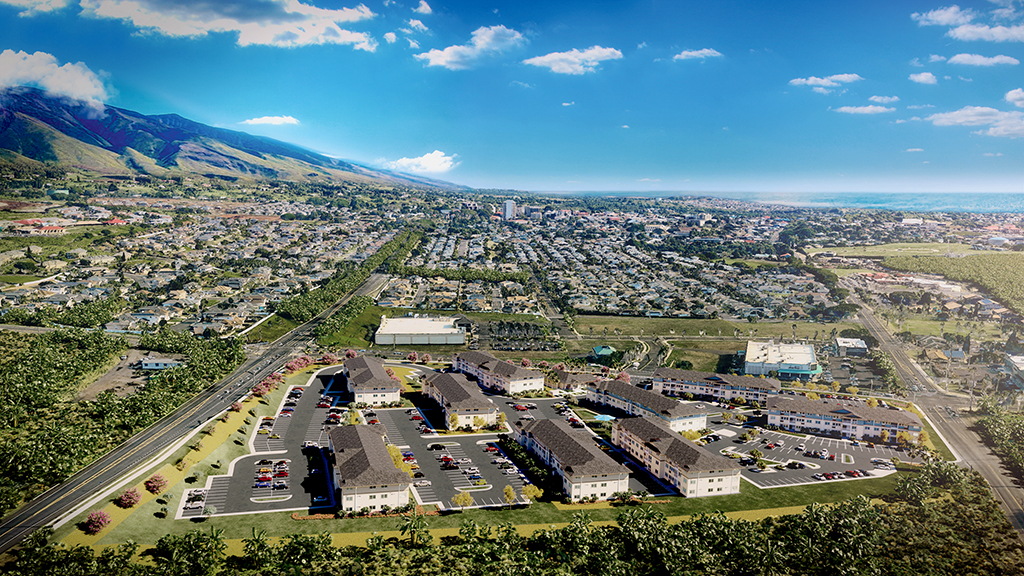 Public Works Construction
Leis, DDL president, reports seeing "a surge in the pipeline of necessary facilities to support the growing community such as schools, state and county facilities, healthcare and infrastructure."
These include DDL's Maui County Energy Saving project on Maui, Lanā'i and Moloka'i, with Johnson Controls Inc. as GC. Arisumi Brothers Inc. also completed improvements to Kalama Intermediate School's music building this year and has at least one more public sector project underway. And Hawaiian Dredging is building Maui County's Wailuku Civic Center Parking structure.
"The scope is…a four-story, 151,130-square-foot cast-in-place concrete parking structure with 395 stalls," says Palmer of his company's plans. "This project includes sitework with paved roadways, landscaping and hardscape, and an underground storm drain system."
2024 Maui Outlook
"Given the vigor of Maui's economic indicators, developers and property owners see no reason to pull back investments in a market that continues to yield reliable returns," says RLB's Belshoff.
But, he warns, severe cost escalation and labor shortfalls persist.
Despite these challenges, will Maui's luck hold in 2024?
"Tourism drives the Maui economy," Kaneshige emphasizes. "We are cautiously optimistic that the Maui construction market will remain relatively strong."
Leis agrees: "Although we continue to face ongoing inflationary impacts in pricing, procurement, logistics and manpower, we remain optimistic that construction will remain strong in the near term."
Related Images: