Drivers on the H-1 freeway began bypassing Moiliili in the 1960s. So did investors looking for new opportunities. Now investors are moving back in.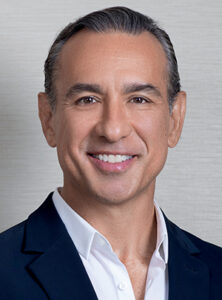 Developer 2599 Kapiolani LLC, a Kobayashi Group/BlackSand Capital partnership, is slated to break ground later this year on Kuilei Place, a 1,005-unit mixed-use tower at the corner of Kapiolani Boulevard and Mahiai Street. It will be Moiliili's first new building of its size in decades, and 60% of its for-sale condominium homes will be affordable.
"Kobayashi Group and BlackSand's roots are in Hawaii and our employees are raising their families here," says B.J. Kobayashi, BlackSand Capital chairman and CEO. "We share a goal of long-term investment in creating opportunity for Hawaii residents and investing in our state's future."   
In the nearby Ala Moana area, two new residential high-rise projects are also springing up: two-tower Sky Ala Moana and The Park on Keeaumoku, also with two towers. Next door in Kakaako, three new towers are in progress and three more are on the drawing board.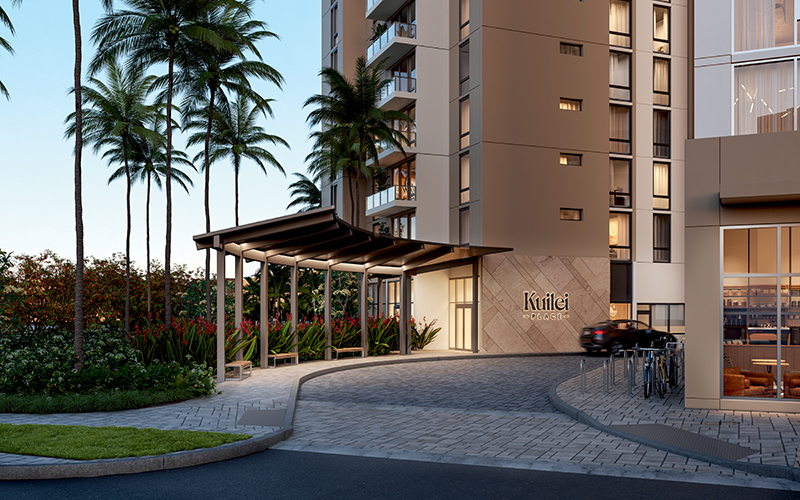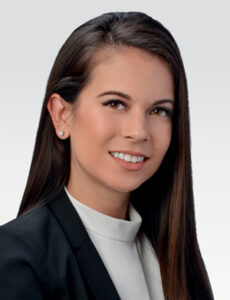 Honolulu developers are concentrating their new residential high-rises in three urban islands—Moiliili, Kakaako and Ala Moana—and they "are no longer solely focused on delivering new units, but also creating desirable communities through thoughtful approaches to building amenities and services," says Erin Kirihara, Rider Levett Bucknall, North America executive vice president and Hawaii region director-in-charge.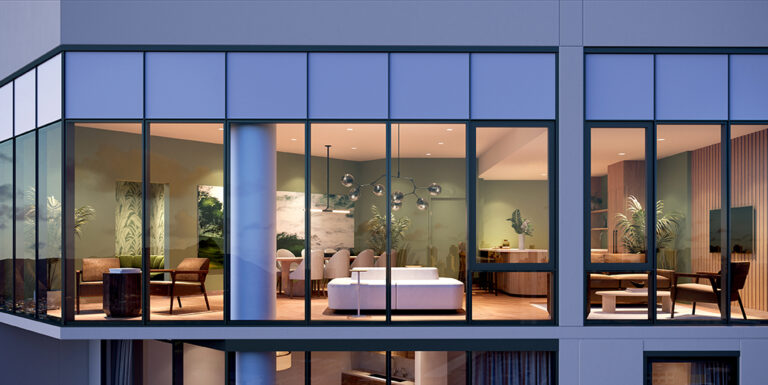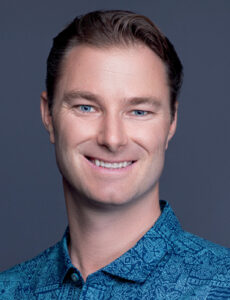 KAKAAKO
Ward Village in Kakaako is a case in point. "Currently within Ward Village's 60-acre master-planned community located in the heart of Honolulu, each residential project further integrates striking architecture, culture and the arts, and public open space for Kakaako," says Doug Johnstone, president, Hawaii, at The Howard Hughes Corp. (HHC), developer of Ward Village.
"Presently, there is a total of 10 residential towers that are complete or in development," Johnstone says. "At full buildout, the community will include thousands of homes and approximately 1 million square feet of unique retail." Ward Village towers are typically in the 40-stories range and include a mix of podium residential, mixed-use retail and dining.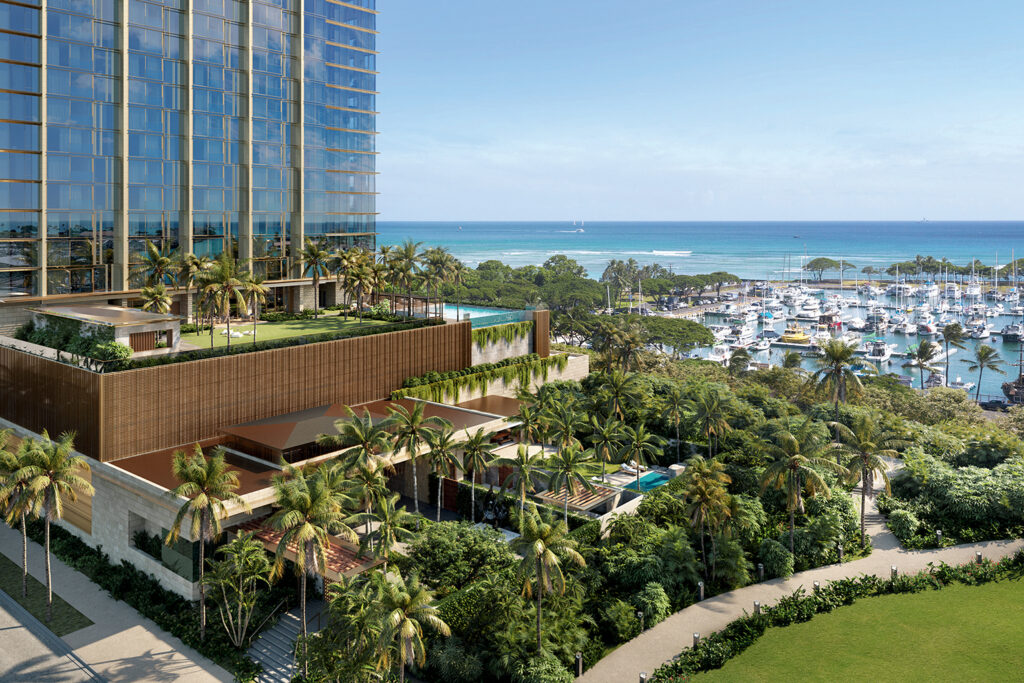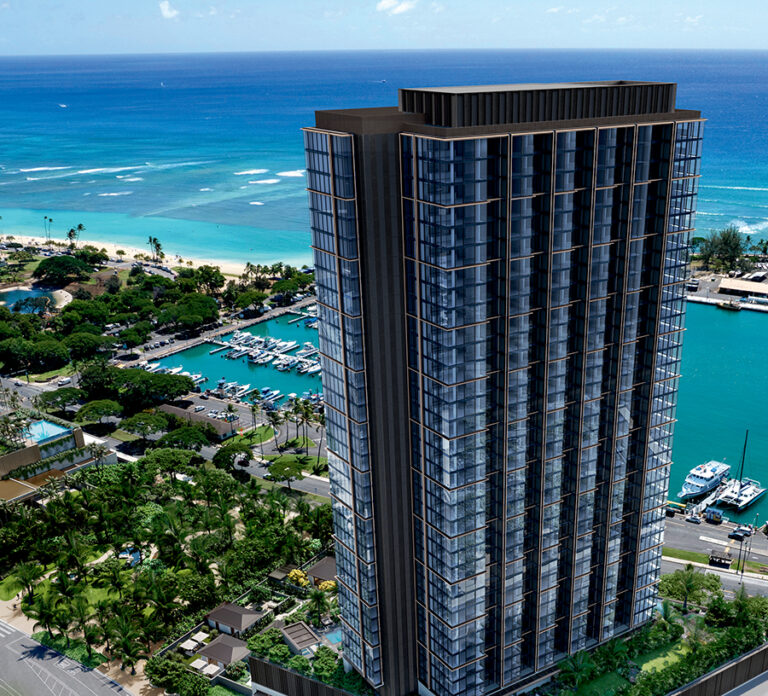 HHC towers currently underway include Ulana Ward Village, with a construction value of more than $264 million and with Hawaiian Dredging Construction Co. Inc. as general contractor; The Park Ward Village, with a construction value of more than $392 million and with Albert C. Kobayashi Inc. (ACK) as GC; and Victoria Place, with Hawaiian Dredging as GC. Ulana, The Park and Victoria Place will provide 696 reserved housing homes, 546 homes and 350 homes, respectively. Plans for Kalae and Launiu, two upcoming Ward Village towers, are in process with the Hawaii Community Development Authority. "Ward Village continues to directly support over 1,000 construction jobs annually as project construction spans years beyond 2025," Johnstone says.
Alia, a new luxury residential mixed-use tower under development by Kobayashi Group, is also in Kakaako and will be financed in partnership with BlackSand Capital. ACK is slated to break ground in mid-2023, and estimates Alia will support more than 500 construction jobs.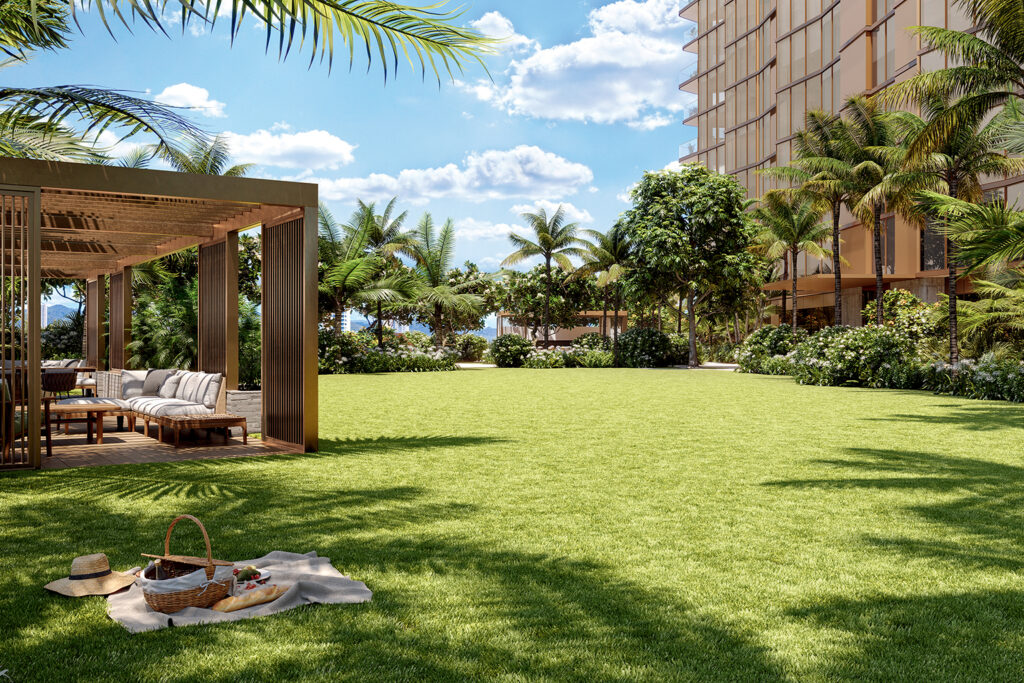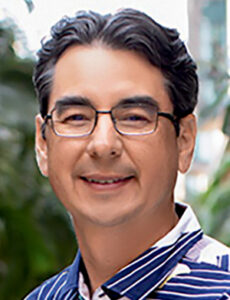 Alia will feature 457 for-sale market-rate and reserve housing homes. Like Kuilei Place in Moiliili, Alia will also feature many "green" technologies such as a state-of-the-art greywater treatment system. Like Kuilei Place, Alia will also be built with CarbonCure concrete, a carbon-offset mix recently used on ACK's Hale Kalele project.
Alia and Kuilei Place will be built almost simultaneously and together span Hawaii's luxury and affordable residential markets. "Our work in 2023 reflects our commitment to bring the best design, function and materials to every project, regardless of what market segment the project serves," says Patrick Kobayashi, Kobayashi Group president and CEO. "We closely studied Hawaii's housing crisis and the great need for affordable homes. In 2019, we made a commitment to build one affordable residence for every market-rate or luxury residence we develop. We are proud to be achieving that goal, and Alia and Kuilei Place illustrate that commitment."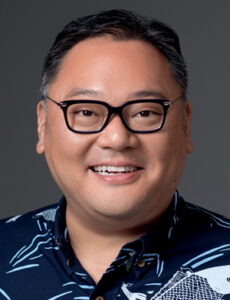 ALA M

OA

NA
Just mauka of Alia and Ward Village is Sky Ala Moana—"a mixed-use development that showcases a unique live, work and play environment," says Tim Lee, CEO of developer JL Capital. "Sky Ala Moana, with its residential, hotel and commercial components, is a first-of-its-kind project in the Ala Moana transit-oriented development [area]." Along with 773 units, two-tower Sky AM will offer multiple resident function rooms, cabanas, a family pool, a 25-meter lap pool, an indoor/outdoor Ofuro spa, over 3,000 square feet of fitness areas, a dog park and expansive open spaces on its amenity deck. The $367 million project, with ACK as GC, is slated to wrap this fall.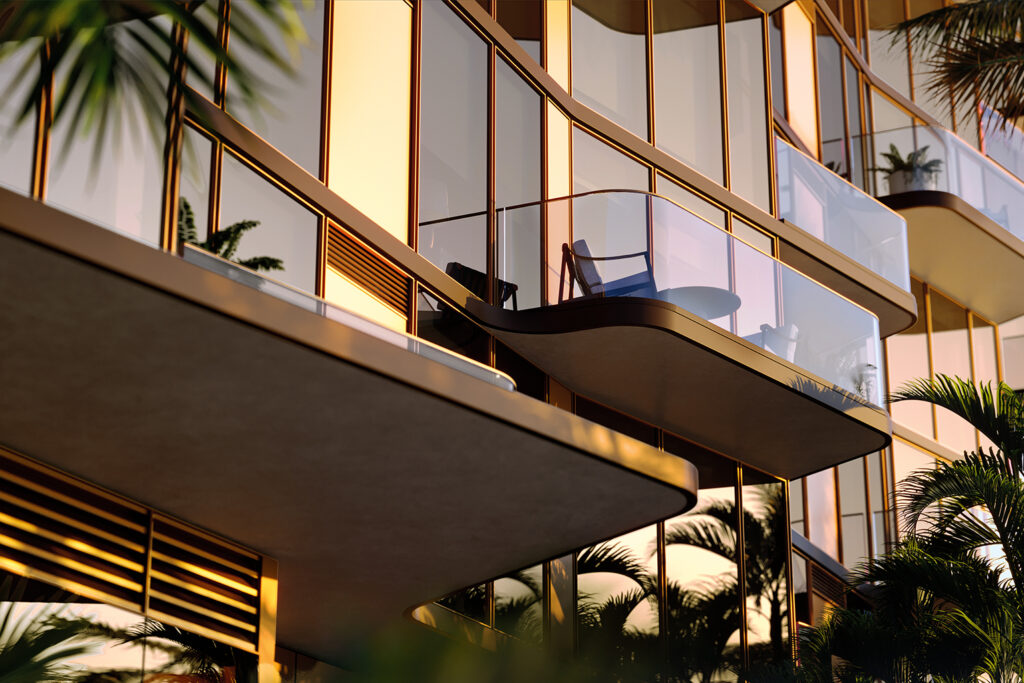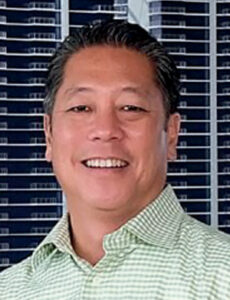 In midtown Ala Moana, Keeaumoku Development LLC is currently building The Park on Keeaumoku—a nearly 2 million-square-foot community featuring two mixed-use towers, 972 residences, wide-open spaces, numerous resort-style amenities and a future "foodie" gathering place, says Wyeth Matsubara, Nan Inc. vice president. "At the ground level, we have a hearty commercial component with just under 80,000 square feet dedicated to providing dining and service businesses." Dining at The Park, he says, will offer "well-known local favorites, while we are also hoping to bring in some popular restaurants that Hawaii has never seen before.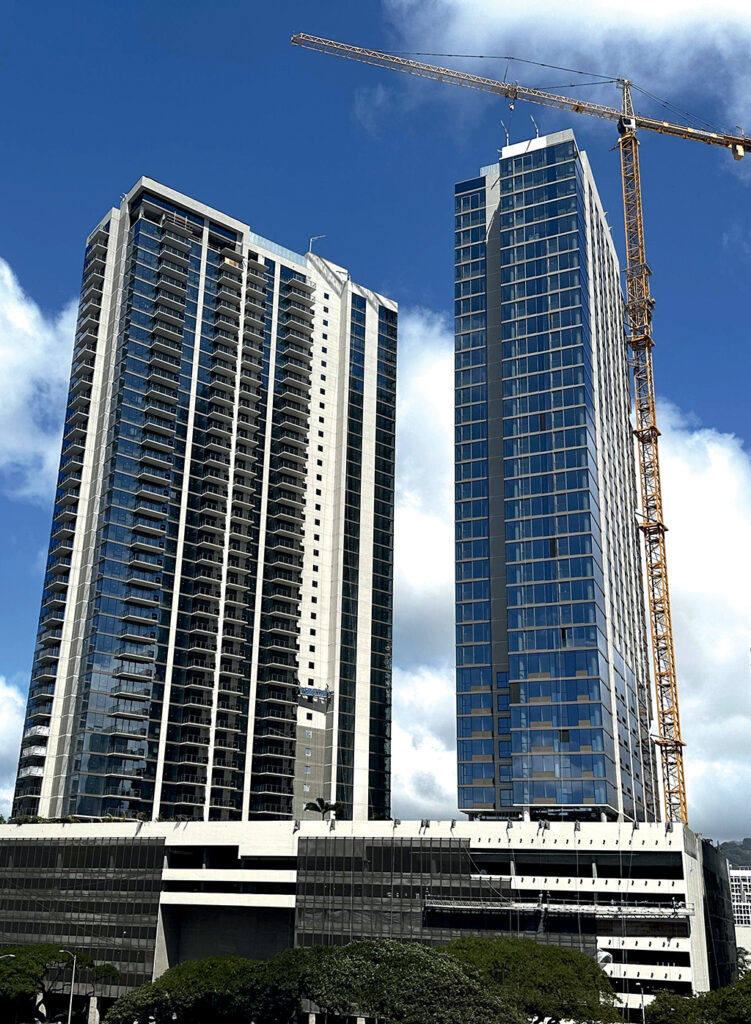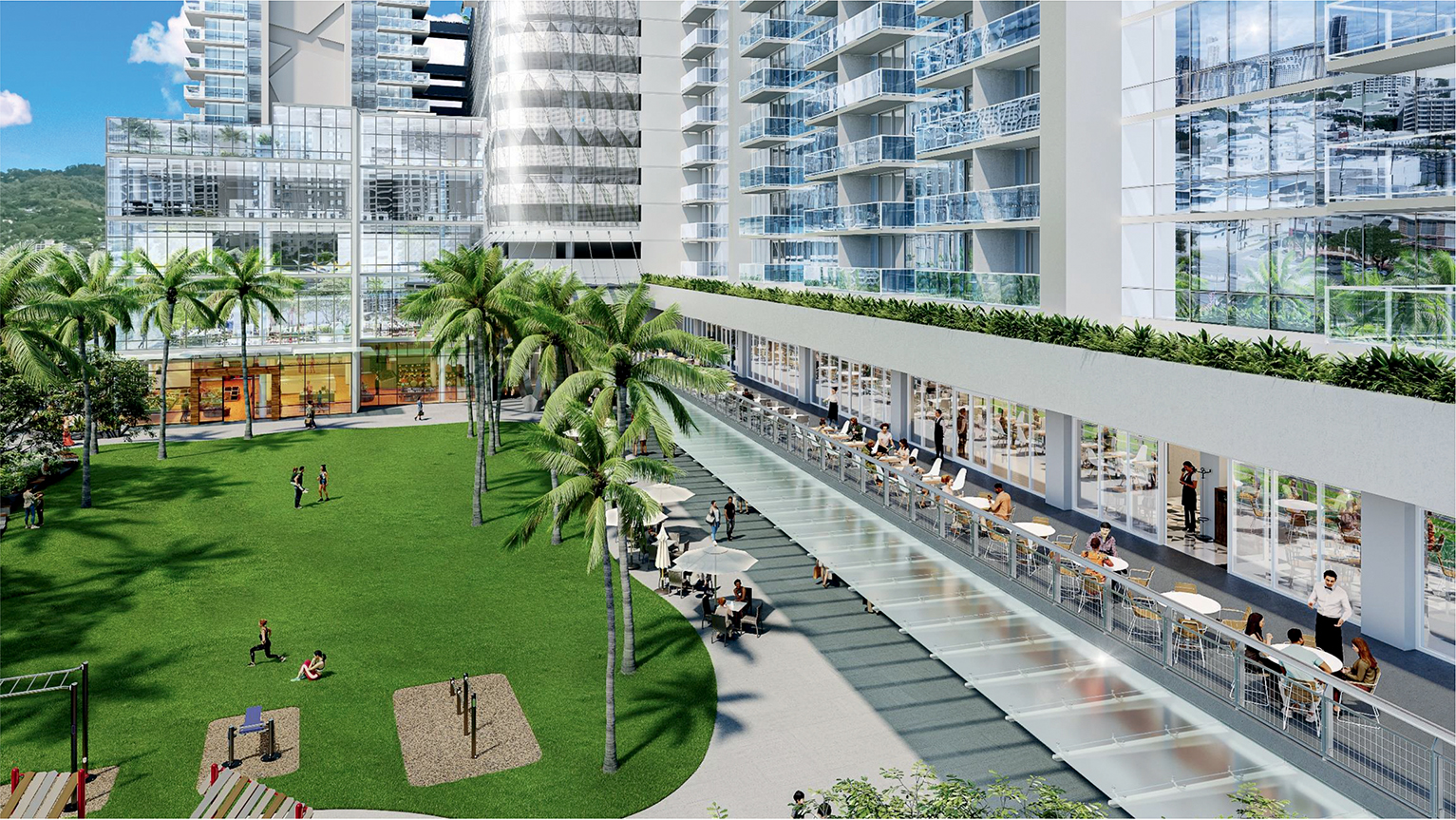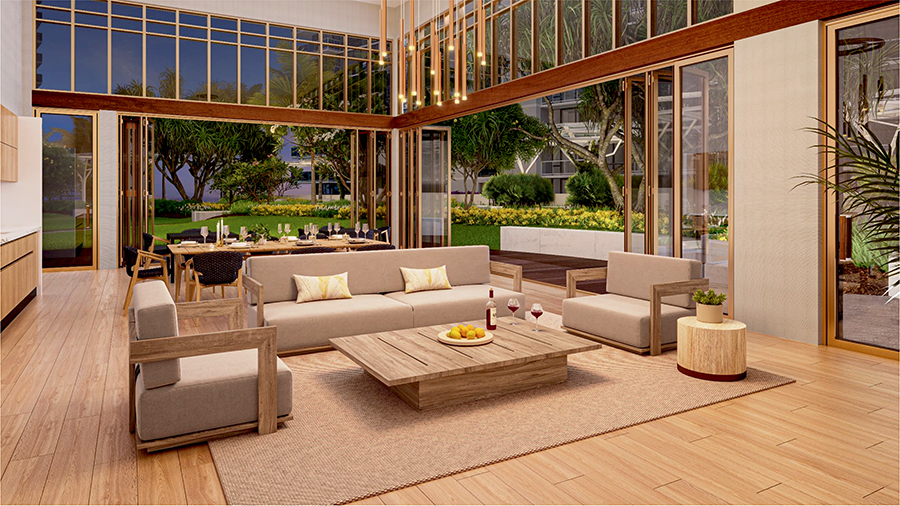 "The Park is also highlighted by an approximately half-acre usable park that extends along Keeaumoku Street that will be open to the public," Matsubara says. "From the design perspective, this is a dynamic plan that transforms nearly a whole block of Keeaumoku Street into an all-encompassing living experience." The project, with a reported permitted value of $600 million and Nan Inc. as GC,  is slated to wrap in 2025.
Looking ahead with the help of Rider Levett Bucknall's Crane Index, Kirihara says "tower cranes servicing mixed-use residential construction projects have dominated the Honolulu skyline since Q1 2020. The pace of residential construction is unwavering, particularly in the Ala Moana-Kakaako neighborhood where continued demand for residential construction is anticipated to sustain elevated levels of construction activity over the next 12 to 24 months."
Building Industry Hawaii recently asked two celebrated siblings for an update on their 2023 residential projects. B.J. Kobayashi is BlackSand Capital chairman and CEO. Patrick Kobayashi is Kobayashi Group  president and CEO.
What has been the initial response to your new Alia and Kuilei Place residential towers?
B.J. Kobayashi: We are thrilled with the overwhelming response to both projects. Prospective buyers have told us that they want to invest in a Kobayashi Group residence because they know the quality and care that our family brings to every project.
Are these projects opening a new era in development for you?
B.J. Kobayashi: It's not a new era at all—Alia and Kuilei Place build on our family's decades of experience in delivering the highest-quality homes and spaces in Hawaii through projects like Hokua at 1288 Ala Moana, Capitol Place, ONE Ala Moana and Park Lane Ala Moana.
Is Kobayashi Group expanding into other markets in 2023?
Patrick Kobayashi: Parkway Village in Kapolei will provide 405 rentals planned for our 60% area median income community members, and is being developed in collaboration with the city's Department of Land Management and the Hawaii Housing Finance & Development Corp. 
Because we grew up in Hawaii and are raising our families here, we develop projects … by thinking through considerations like quality of life, shortening commutes and building sustainable communities.