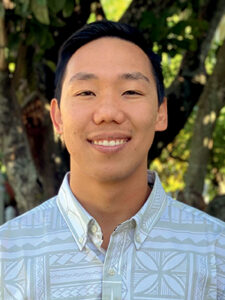 With so many urban and suburban construction projects underway in Hawaii, including pandemic-inspired home remodels and upgrades, finding and retaining well-trained and good employees is a huge challenge. Keian Shon, education director at the Associated Builders and Contractors Hawaii (ABC Hawaii), assures that the schedule and the instructors are ready, approved and in place when it comes to providing state-authorized apprenticeship programs for those who are interested in a future in the electrical, plumbing, carpentry, painting or roofing trades. Presently, enrollment for the apprenticeship program is open and the classes will run through May.
"All of our courses in our trades programs are certified and state of Hawaii-approved," Shon says. "Our core curriculum is the foundation for apprentices and students training in the crafts. Also, enrollment is open year-round."
It's not just beginners who can take advantage of the local chapter's curriculum. The ABC Electrical 240 Program is specifically designed for seasoned electricians who have yet to meet the requirements of 240 hours of electrical academic coursework. The 48-week program qualifies for the fulfillment of the specific electrical topics mandated by the state of Hawaii.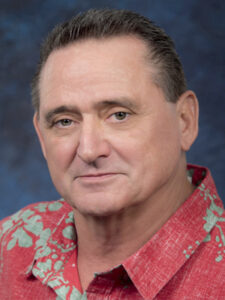 According to Jeffrey Durham, president and CEO of ABC Hawaii, the training provided to Hawaii's apprentices and journeymen by the local chapter and its partner Honolulu Community College (HCC) is achieved through certified instructors who meet the requirements and standards set by the National Center for Construction Education and Research (NCCER).
"This is done in conjunction with ABC's in-house facilities for testing and the required hands-on training," Durham says. For the outer islands, education director Shon conducts training classes for prospective instructors prior to their certification and also conducts on-site audits of the prospective training locations to be sure they also meet the rigorous standards before training can begin.
"ABC Hawaii's affiliation with the ABC National office in Washington, D.C., allows us as a chapter to benefit from networking with other chapters who may have been facing some of the same challenges we are seeing today," says Durham. "During the COVID-19 pandemic, we were some of the first in the industry to implement strict safety protocols to protect the health and safety of our employees while still allowing our members to continue to work as an essential industry. Our national office was instrumental in leading a court battle to reverse the vaccine mandate for workers on federal projects."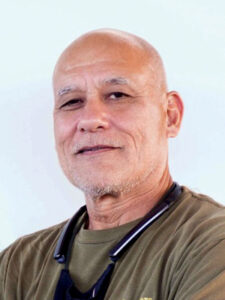 Ralph Sakauye, president of Bora Inc. Construction, has had employees go through the ABC training program for his general contractor company that does commercial and residential builds and remodels. "ABC Hawaii is for anyone who has a shop without union affiliation so they can get their workers trained in the trades," he says. "I am not anti-union at all because I believe everybody deserves a choice. As a board member of ABC I can tell you that we are always looking for ways to improve our association and work for our members."
Sakauye adds that ABC National has a big presence on the Mainland, unlike here in Hawaii.
That affiliation with ABC National means Hawaii members can collaborate with national strategic partners to save on everything from new vehicle purchases, fuel, tools, insurance policies, equipment rentals and purchases, to name a few. The affiliation also provides numerous opportunities for professional training for member chapters, including the Hawaii chapter.
Hawaii Geophysical Services LLC (HGS) provides engineering services that determine what's underground so that contractors and developers make the right decisions during site preparation and planning. Canaan Shon, general manager at HGS, says he is a member of ABC Hawaii and several other organizations, such as Engineers and Architects of Hawaii, Building Industry Association of Hawaii and Hawaii's Association of Engineers. "I belong to ABC and other organizations so I can share my knowledge and so I can network with other members," says Shon, who represents Hawaii in ABC's national organization. "It's good to bounce ideas off of each other about conducting business in Hawaii."
With the Hawaii State Legislature about to convene, ABC's Durham says its focus will be on legislation for a fair and level playing field when it comes to competition for public works projects. "Laws that favor organized labor such as project labor agreements, are blatantly unfair and reduce the pool of prospective bidders; they have been shown to increase the cost of construction projects and spend taxpayers' money."
Durham says the ABC will also be watching for reforms in the ethics laws pertaining to elected officials. "The recent arrests by the federal government on both the state and city level show ethics are sorely lacking in many of our elected officials and more oversight is needed," he says.
Durham is a former contractor and was a board member for ABC Hawaii prior to becoming the chapter's president. "I take great pride when members are successful in the industry since I have first-hand knowledge of the difficulties they face on a daily basis. However, the most rewarding moments are when one of our apprenticeship program graduates obtains their journey-worker status and then their contractor license and starts a new construction company here in Hawaii. I feel that is the ultimate measure of the success of our programs and chapter."
HONOLULU COMMUNITY COLLEGE

 
ABC HAWAII APPRENTICESHIP PROGRAM 2023

 
February–May 2023
MONDAY AND WEDNESDAY

FEBRUARY 1, 6, 8, 13, 15, 22 and 27
(seven sessions, 17.5 hrs.)
Presidents' Day: February 20, 2023 (Monday)
MARCH 1, 6 and 8
(three sessions, 7.5 hrs.)
Spring Recess: March 13-18, 2023
MARCH 20, 22, 27 and 29
(four sessions, 10 hrs.)
APRIL 3, 5, 10, 12, 17, 19, 24 and 26
(eight sessions, 20 hrs.)
MAY 1, 3, 8 and 10
(four sessions, 10 hrs.)
TOTAL FOR THE YEAR:
64 sessions, 160 hrs.
February–May 2023
TUESDAY AND THURSDAY

FEBRUARY 2, 7, 9, 14, 16,
21, 23 and 28
(eight sessions, 20 hrs.)
MARCH 2
(one session 2.5 hrs.)
Spring Recess: March 13-18, 2023
MARCH 7, 9, 21, 23, 28 and 30
(six sessions, 15 hrs.)
APRIL 4, 6, 11, 13, 18, 20, 25 and 27
(eight sessions, 20 hrs.)
MAY 2 and 4
(two sessions, 5 hrs.)
TOTAL FOR THE YEAR:
64 sessions, 160 hrs.
Related Images: