Hawaii's visitor industry is back on its feet. According to a recent report by the Department of Business, Economic Development & Tourism, Hawaii's September 2022 visitor count was just 4.5% shy of September's pre-pandemic tally in 2019.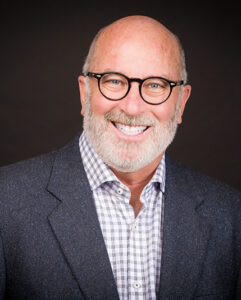 Hawaii hospitality properties are wasting no time in freshening up for new guests—and according to Tim Powell at hotel real estate advisors Powell & Aucello, they better move fast.
"Markets that traditionally competed with Hawaii for the same customer were at a disadvantage during the pandemic for several reasons," Powell says. "Now the playing field is leveling off, and hotels will need to upgrade to compete."
Leading Hawaii hoteliers are currently completing new resorts and renovating their properties, while new "select-service" hotels—smaller and more streamlined than their full-service counterparts—are making a showing.
NEW RESORTS
"The existing inventory of full-service hotels has enjoyed a considerable increase in room rates since the pandemic," Powell says—which may be why Hawaii contractors are delivering even more of these resorts in 2023.
Nordic PCL Construction Inc.
NPCL is building Kona Village, A Rosewood Resort, a luxe recreation of the original hideaway leveled by a 2011 tsunami.
Completion is scheduled for mid-2023.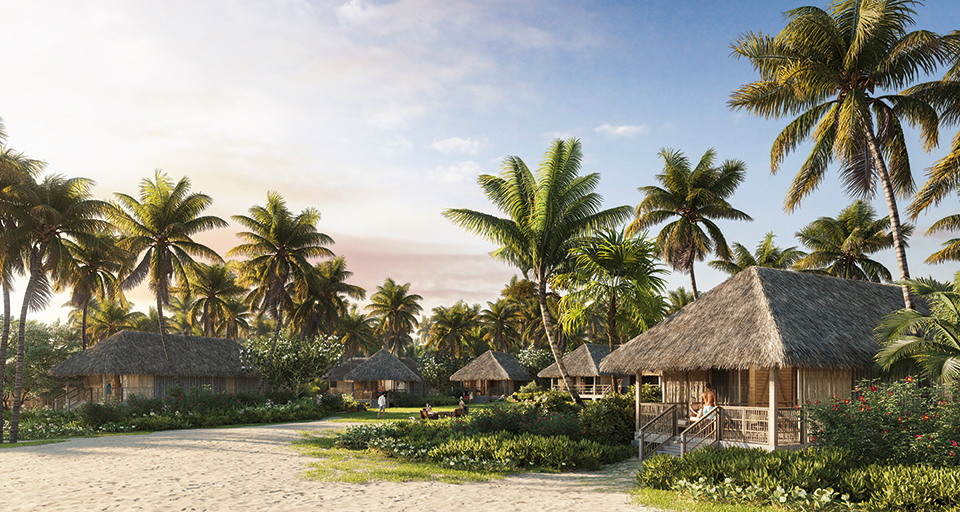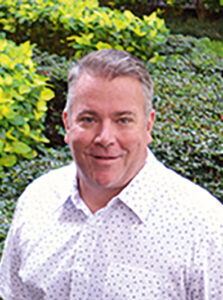 New free-standing hales with post-and-pier construction will mimic an authentic Hawaiian village. "There will be 150 keys, 140,000 square feet of common buildings and massive back-of-house facilities that support the entire operations of the resort," says Gourley Drew, NPCL construction manager. "The upgraded, modern resort will also include signature amenities, such as a world-class spa and fitness center, keiki area, tennis, pools, themed bars, reimagined restaurants on the beach and a new cultural center to provide continued education for guests and the local community."
The 81-acre site requires "a very focused collaborative effort by all stakeholders to successfully manage the delivery of this luxury resort," Drew says. Innovative construction methods include "recycling excavated lava rock as backfill, which saves costs while minimizing waste; constructing decks with sustainable bamboo decking; and creating controls and security that can be managed from a single location—an amazing feat considering the size and magnitude of the project."
Creative Partition Systems Inc. (CPS)
At 1 Hotel Hanalei Bay on Kauai, CPS "is performing all metal framing, insulation, drywall, DensGlass, air and moisture barrier, metal lathe, three-coat plaster, acoustic ceilings and Texston plaster finishes," says Preston Lingaton, Shioi Construction Inc. vice president and CPS operations manager.   Completion is scheduled for Spring 2023.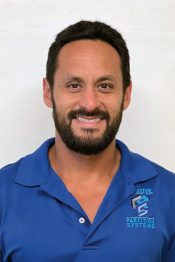 Preston Lingaton
"The sheer volume of scope of work for CPS is enormous, with many standout features," he says. "Personally, I really like the newly renovated courtyard with full-height metal-framed and cement-plastered walls."
In the first phase of Hilton's Maui Bay Villas, Lingaton says, CPS "is performing all interior ceiling and soffit metal framing, kinetic ceiling wave hangers, insulation, drywall and EIFS (exterior insulation and finish systems)."
Turnover is scheduled for early 2023.
"Our work at the timeshare buildings is quite simple and straightforward," Lingaton says, "but I am especially proud of our work at the clubhouse and beach club. Both required special plaster textures and finishes that have turned out great."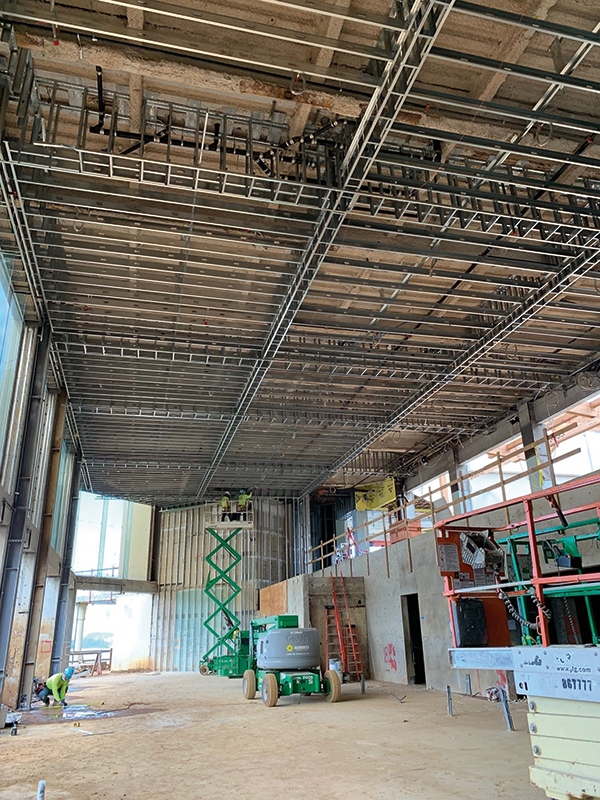 Hawaiian Dredging Construction Co. Inc.
Paul Silen, Hawaiian Dredging vice president, Commercial, says recent Outrigger Reef Waikiki Beach Resort renovations included guest units and the new Coral Reef penthouse suite overlooking the ocean, the Ae Kai Courtyard at ground level and construction of a new seawall.
The extensive renovations were in two phases and wrapped in June.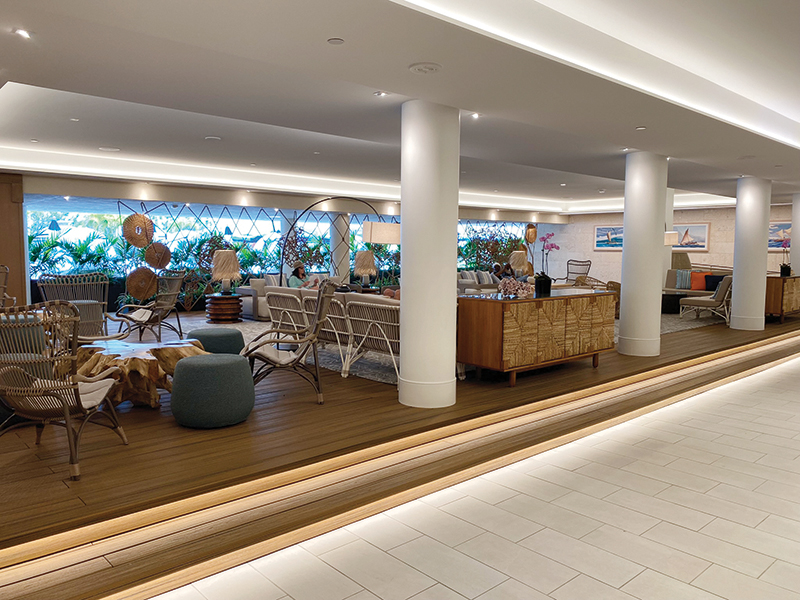 Diamond Head Tower, the first phase, included 22 guest rooms, the Coral Reef suite, meeting rooms, public/retail corridors, a buffet and dining areas. The Ae Kai Courtyard second phase included lobby/check-in areas, retail corridors, public restrooms, the cultural center and new lounge decks at the pool level. "Hawaiian Dredging also constructed a seawall to guard against future coastal erosion," Silen says. "The construction team conducted extensive planning and coordination with hotel operations to allow maximum guest occupancy while under construction."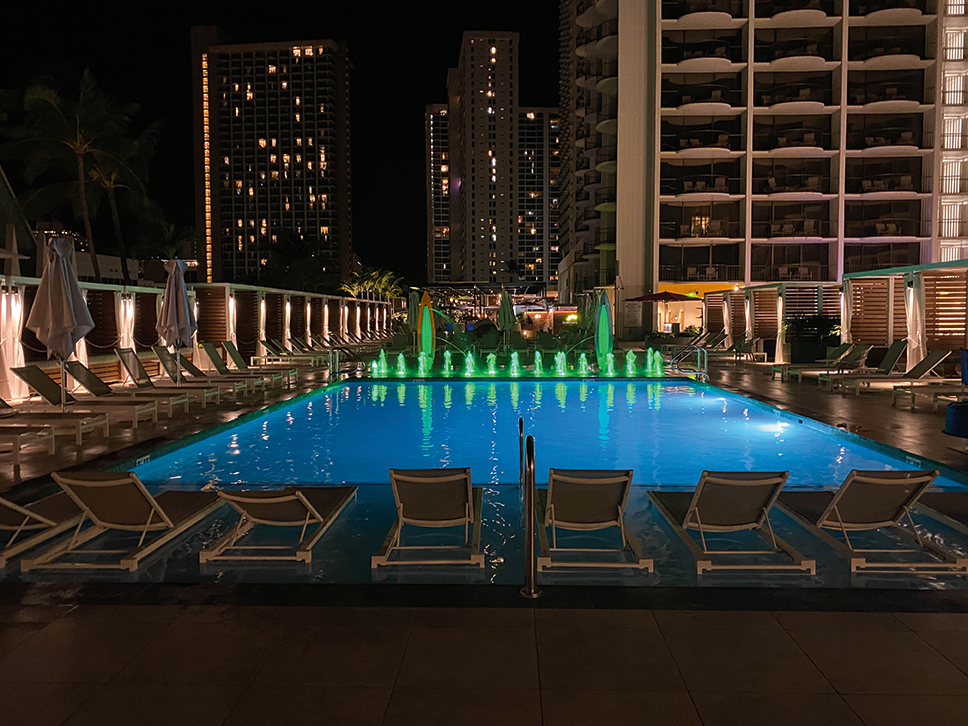 The Waikiki Beach Marriott renovation by Nan Inc. was divided into two contracts. The first included renovation of all 1,309 guestrooms in both towers for $50.6 million, which wrapped in October 2021. The second involved renovation of the pool deck for $15.7 million and was completed around January this year.
"The pool deck renovation revitalized all of the open public spaces on the third floor, which extended over 40,000 square feet," says Ryan Nakaima, Nan Inc. vice president. New pool deck features include an adult pool, family pool, spa, new pool bar, luxury cabanas, kitchen, dining area and a lounge area with multiple fire pits.
"The overall design, which was led by G70, masterfully divided the open and expansive deck into four distinct areas with individual themes, yet beautifully integrated the finishes throughout," Nakaima says. "Collectively, the renovations and upgrades have transformed a once-monotonous open space into one of the greatest and liveliest recreational decks in Waikiki."
Layton Construction Co. LLC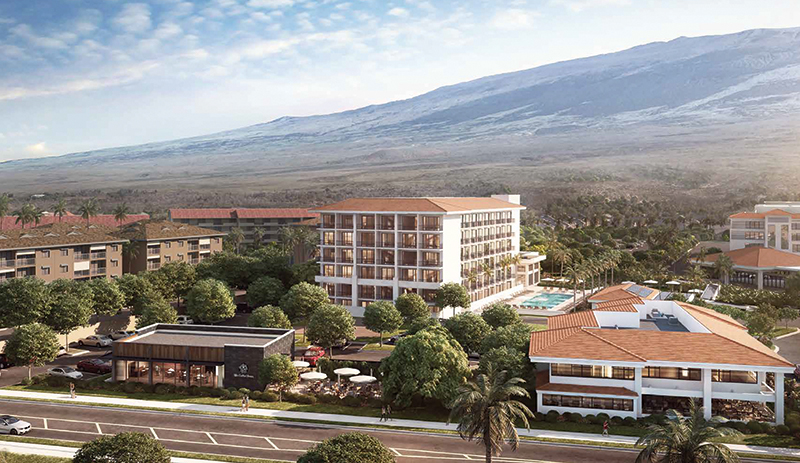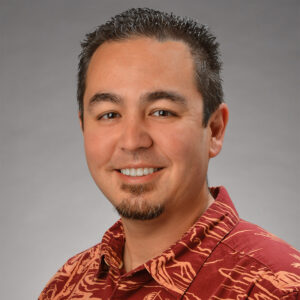 "The Maui Coast Hotel is an existing property in Kihei, where we will be expanding its main building with a new wing, adding 162 more keys and a new pool," says Mike Parker, Layton senior pre-construction manager. "The new wing will be a six-story concrete structure alongside a single-story, 4,000-square-foot meeting and retail building extending off the front of the addition."
Completion is scheduled for March 2024.
"One of the most attractive aspects of the expansion is the adults-only infinity pool and hangout area," Parker says. "The goal of this new area is to create an enticing space to wind down and offer an additional amenity to tourists looking for specific aspects of hospitality accommodation." This project, one of four that were grandfathered in before Maui's moratorium on new hotel construction went into effect, "speaks to the unique and value-added components the project will bring to the property," he says.
NEW SELECT-SERVICE HOTELS
New build "select-service" and "extended-stay" hotels are in the planning phase on Oahu, Maui and the Big Island, Powell says. "Nearly all of these projects are four- or five-story type-5 wood-frame buildings. The design is fairly standardized, the schedule is condensed, and the scale is usually only a few hundred rooms. The demand for experienced builders in this niche is worth the time to plan a marketing strategy around."
Layton Construction Co. LLC
The select-service Element Hotel, an upcoming Layton project, is part of Marriot's green hotel chain for conscientious guests and brands, Parker says.
The Kapolei project will begin in March 2023 and finish in October 2024.
"It will be a five-story concrete building that includes a pool with waterfall, juice bar, workout center and yoga areas," Parker says. "The hotel boasts sustainable practices through their choice of lights and water usage. When complete, the project will be awarded the new designated Green Key certification—a leading standard of excellence in the field of environmental responsibility and sustainable operation within the tourism industry."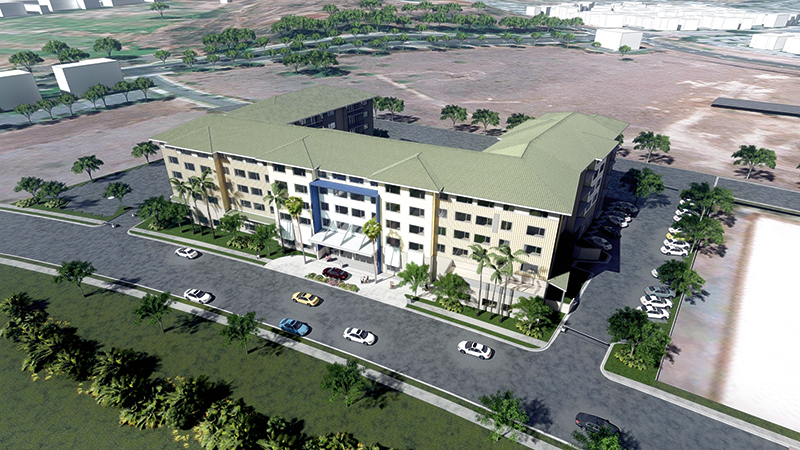 HOSPITALITY OUTLOOK
Other new hospitality projects are in the works. "There are hotels planned in Kapolei, Koa Ridge, Hoopili, the Honolulu International Airport and on the Ala Wai near the Hawaii Convention Center," Powell says. "Add three or four more on the Big Island and Maui, and there could be plenty of construction work over the next few years."