Certified Woman-Owned Business
Buck Roofing is now in Honokaa on Hawaii Island. Schipa's father started his business in 1976 on Oahu's North Shore. Working as a roofer for someone else wasn't enough for the ambitious Buck. So in 1976 he decided to hang his own shingle. The rest is history. 
Today, his daughter Hina is president and owner of the company. She wasn't being a rebel or contrarian when she went off to college at the University of Washington (UW). As she was growing up, her pride in her father's work was evident as she pointed out roofs and boasted "My dad did that." It didn't dawn on her that she would join her dad in the business, but each summer break from UW gave Schipa the opportunity to learn more. She followed him around to job sites, doing estimates in the office, and learning the full scope of the day-to-day business of Buck's.
Schipa says she learned much from both her father and his employees. By the time she graduated from UW in 2008, Schipa was all in at Buck Roofing with a bachelor's degree in construction management. A few years later, she earned a master's of science degree in project management from the University of San Francisco. As an undergraduate, Schipa was vice president of the Associated Students in Construction. Schipa and the UW Hawaii Club were awarded first place from the Associated Schools of Construction's Reno Competition in 2008 for a multi-family project. 
"When I realized the extent of what my father had built, I wanted to be a part of it and continue his legacy," says Schipa. "Back then, the advantage for me was his mentorship. He had built a big client list who had our trust. He also built a lot of trust with his employees, even approving their becoming a union shop. A lot of those who worked with him are still with us."
At present, Schipa is a participant in the Minority Business Development Agency Enterprising Women of Color business center's inaugural business certification training cohort. Her company has been recertified as a woman's business by the Women's Business Enterprise National Council. She is also on the board for the Roofing Contractors Association of Hawaii and is a council member for the subcontractors committee within the General Contractors Association of Hawaii.
Buck Schipa died 15 years ago, in an accident while riding an ATV. By then his only child Hina could ably run the family business. She sees herself as continuing with the company well into the future—and her 20-month-old daughter can decide for herself if she wants to continue the legacy of Buck Roofing. Schipa has advice for others mulling stepping up to the family legacy. 
"You're never gonna feel ready. Don't focus on the small challenges," Schipa says. "Instead, take a step back and look at the big picture. Continue to push forward for whatever your goals and dreams may be. It might not turn out the way you expected, but eventually, things will be where you need them to be."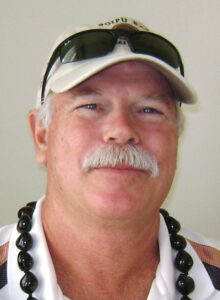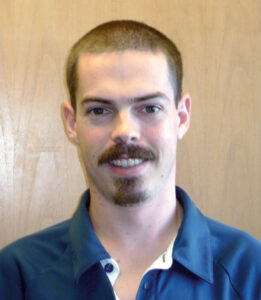 Fresh Faces Poised for the Future of Kawika's Painting
Dunham started his painting business in 1983, painting houses while going to college. It took 10 years for Dunham to earn his degree, something he admits wasn't even necessary for running his highly successful painting business. Over the years, his company has evolved and added commercial painting and restoration specialists to its list of services. Kawika's has maintained a steady pace of growth while implementing more than 100 projects per year statewide. "Next year, we are celebrating our 40th anniversary," Dunham says. "It certainly wasn't the original plan. Life happens that way!
"I think most kids are interested in what their parents do. Sean's first memory of working in the business is peeling paint buckets in the shop for coins for the vending machine we had. Ryan's was helping do the prep work when we painted Holy Trinity School as a community service project," says Dunham.
Sons Sean and Ryan Dunham have stepped up to take the reins at Kawika's. Dad remains president and is in the office to assist the sons in decision-making, the project managers in coping with supply-chain issues, and to share his 40 years of institutional memory.
According to Dunham's sister-in-law Brenda Dunham, Kawika's contract administrator and marketing director, the transition from father to sons was a natural progression, especially since the boys were always there.
Like Schipa at Buck Roofing, Sean and Ryan are all in at Kawika's Painting. "They are both key members of the business," Dunham says. "They are ready to take over. Sean is an estimator and project manager, and Ryan is a project manager and a NACE 2 inspector," Dunham says. (That's a certified coatings inspector.) In 2010 Sean graduated from the University of Denver with a bachelor's in accounting while taking construction management as a minor course of study. Since then, he has been working full-time with book-keeping, estimating and project managing duties. Sean is also a Certified Master Painters Institute maintenance coating specialist.