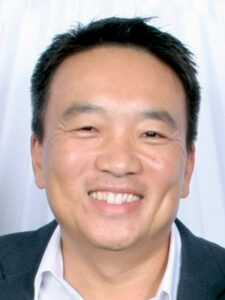 After some back-and-forth when the YMCA put its fee-simple property at the corner of University Avenue and Metcalf Street on the market in 2015, the organization agreed to sell the property to the University of Hawai'i (UH) for $8 million a year later.
Developing the property without taxpayer dollars was achieved via a public-private partnership (P3) between the University of Hawai'i Foundation (UHF), UH and Hunt Development Group.
"Following a request for proposals, we contracted in 2017 with Hunt to finance and design-to-build student housing," says John Han, vice president of administration and CFO at UHF.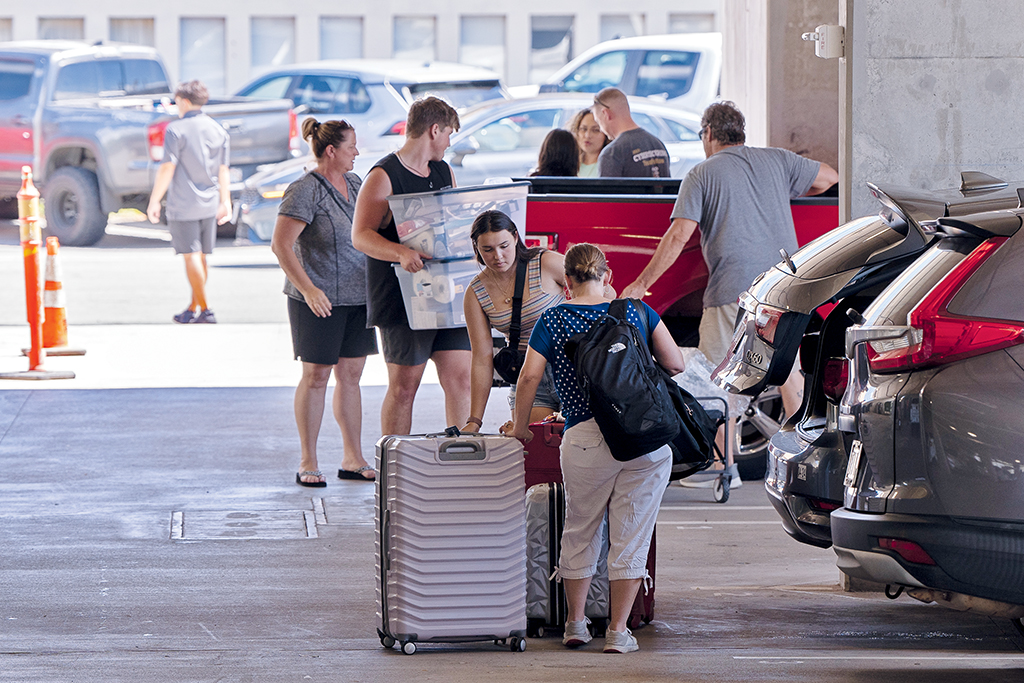 THE PROJECT
Hunt hired general contractor Moss & Associates to build the three-structure project. Featured prominently is the landmark pink Charles Atherton House on the corner of University Avenue. Another previously constructed building, the Mary Atherton Richards House, was demolished to make room for two brand new structures on the 43,107- square-foot property.
The Charles Atherton House was gutted, refurbished and its exterior preserved, with both of the new buildings connected to it and to each other in a free, fluid form that assures that one could indeed have an 'eureka moment' without breaking their concentration.
The project was inspired by Lassonde Studios at the University of Utah. The Studios' website (lassonde.utah.edu/studios) provides insight as to what UH aspired to with the Residences for Innovative Student Entrepreneurs (RISE).
According to the University of Utah, Lassonde Studios is a place where students pursuing any major or from any background can "Live. Create. Launch."
"All students at the University of Utah are welcome to use the Neeleman Hangar, which is the 20,000-square-foot innovation space on the main floor to connect, test ideas, build prototypes, launch companies and learn by doing," the studios' website states.
"RISE is not just a student housing project. It also incorporates the Pacific Asian Center for Entrepreneurship programs at the UH Mānoa Shidler College of Business," says Han. "This also opens a new path for UH Foundation as the first time we are doing real estate development to support the university."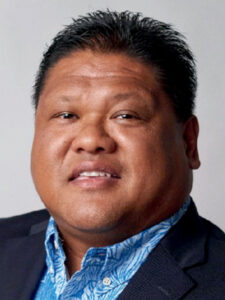 MEETING AND OVERCOMING CHALLENGES
General contractor Moss & Associates took charge of the building project and hired the subcontractors for each of the jobs that help create the future for many aspiring students. Robert Tomas was Moss' project executive for RISE. According to Tomas, there was no luxury of relaxed completion dates because students were moving into the residences in late August, whether the building was complete or not.
"We were faced with many challenges related to supply chain issues throughout the project. The team adapted on several occasions and challenged ourselves in thinking outside the box in progressing as much work as possible, despite material delays," Tomas says. "Switchgear, elevator material and cabinets were severely affected by supply chain issues that resulted in work that had to be resequenced just to maintain schedule."
Fortunately, Hunt Development has their offices in the same city as the switchgear manufacturing plant.
"They were able to work closely with the manufacturer and monitor their progress closely for us," Tomas says. "Moss has also done a lot of work with the elevator manufacturer nationally, so our corporate offices in Florida assisted in communication with our elevator manufacturer from a corporate perspective.
"In both of these cases, communication lines were streamlined, collaborative, and as close to 'real time' as possible, so the delays could be managed and mitigated in real time as well."
Another company that Moss had been working with for several years stepped in to help keep the production on schedule — Island Home Building Materials Inc. Because of unanticipated longer lead times, Moss renegotiated with the original cabinet manufacturer to have them locally made in Honolulu.
"The cabinets were originally intended to be globally resourced," Tomas says. "Due to resourcing issues an agreement was made with Island Home Building Materials to build the cabinets locally, which led to cabinets being onsite sooner rather than later."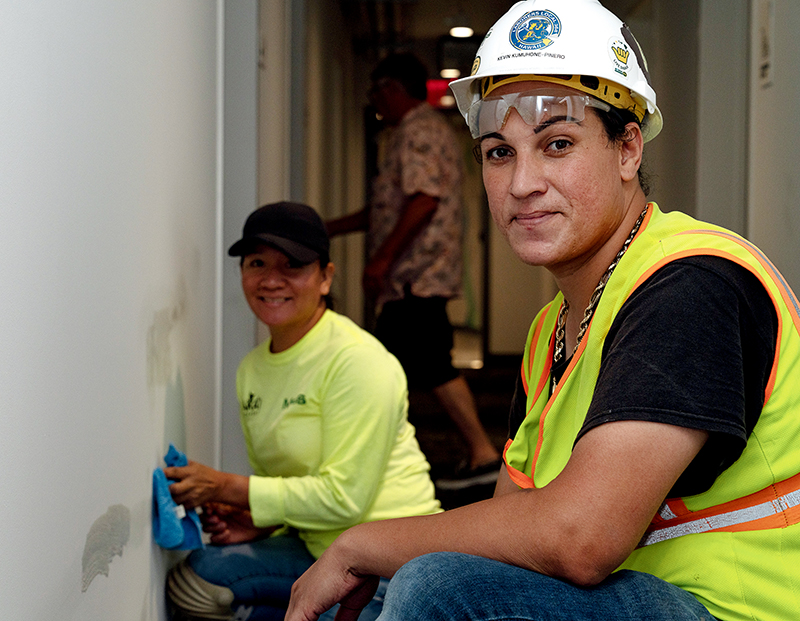 Related Images: