D
espite its best intentions, Hawaii needs to face the music when it comes to its disposal of tons of waste generated each day. On the surface, decommissioning the AES Hawaii LLC incinerator in September 2022 had all the feels of protecting the environment.
WHAT'S THE ALTERNATIVE?
Hardest hit were Oahu's demolition and recycling companies, including Allen Evans, president of Refrigerant Recycling Inc. and Island Demo Inc.
"Hawaii needs a reality check. Recycling here is expensive," says Evans. "Either we burn it, ship it or reuse it. Hawaii has to have the infrastructure in place to recycle the products we have."
Since May 1992, AES didn't just make coal disappear—it was the only place on Oahu certified to accept and convert to power spent chemicals, oils, solvents, fuels and rubber from tires. Remember the tire- and junk-yard fires that smoldered far too long at an illegal dump in Lualualei in 1996, at a recycling operation on Sand Island in 2004, in Halawa in 2018 and other places? Demolition and recycling companies appreciate the need for a safe place and for ethical methods to handle the mounting pile of their waste since AES was shuttered.
According to Candace Cheung of courthousenews.com, the AES-run coal plant, which had supplied one-fifth of Oahu's electricity … was also the island's top source of greenhouse gasses, each year releasing 1.5 million metric tons of carbon dioxide into the atmosphere.
FEW LOCAL OPTIONS
Evans' company breaks down for recycling appliances, cars, propane tanks and fire extinguishers. Gasses have to be safely vented according to strict regulations. Steel belts for tires have to be separated and the tires chipped before the defunct AES could receive them. After he sends off his tonnage via ship, Evans says he takes his landfill-bound remainders to PVT Land Co. Ltd. in Nanakuli. Now he's worried PVT might soon close.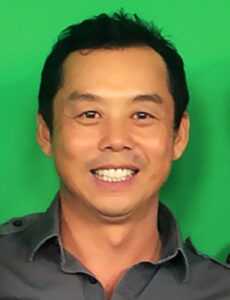 "Hawaii is good at what it does recycle. We do demolition and we salvage what we can—concrete, structural steel—anything that makes sense to harvest," Evans says.
Yang Fung, president of Oahu Community Recycling (OCR), says that only some environmentally conscious companies take advantage of OCR's services. Fung describes his nonprofit as a grassroots business, established in 2000, determined to divert waste from Oahu landfills.
"We began as a curbside recycling company for Kailua and Kaneohe residents," says Fung. "Over the years, we've added commercial and business recycling services to meet Oahu's growing needs while complementing the City & County curbside recycling programs."
Yang counts among his clients restaurants, commercial properties, schools and community events. Yang says OCR takes every opportunity it can to educate students, adults and businesses about recycling. Its bins and buckets are distributed throughout Oahu with its familiar OCR logo.
HIGH FEES ON HIGH SEAS
Once recyclers such as Yang and the local-family-owned Campbell Industrial Park company RRR Recycling sort their Oahu-resident blue bins into bales of metal, corrugated cardboard, newspapers, plastics and glass, the compacted materials are shipped around the globe for processing, melting and remanufacturing. It takes a big bite out of this industry's budget.
"Shipping costs are commodity-driven and my biggest expense," Evans says. "We need cooperation from the state, the legislature. We know that when Waimanalo Gulch closes, a new landfill has to be in place that doesn't produce rain runoff or isn't above an aquifer. We get it."