Managing construction projects is a delicate dance, balancing the ambition and drive of developers and other stakeholders with day-to-day challenges faced by contractors.
For industry professionals, maintaining transparency and fostering clear communication with clients is a cornerstone when it comes to nurturing lasting relationships. Maintaining civility is key as projects navigate the complexities and uncertainties inherent in this industry.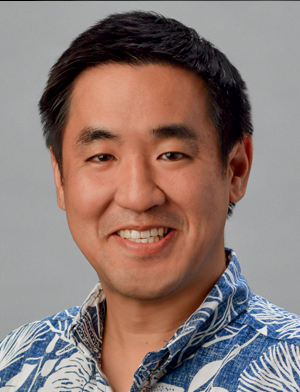 Another important skill to have is the ability to manage expectations. I was reminded of this when I attended a construction industry networking event at my high school alma mater in September, where Albert C. Kobayashi Inc. President and CEO Mike Young was a featured panelist alongside American Savings Bank's Scott Hew, Mega Construction owner Marnie Koga Hursty and BlackSand Capital principal Bryan Li.
When it was time for questions, I asked for a solution to fixing the myriad of problems the industry faces when dealing with the City & County of Honolulu's Department of Planning & Permitting.
"The real answer is you guys should fix your expectations," the Massachusetts Institute of Technology and Stanford University graduate told the room. "If you set different expectations, then you'll be happy."
Most of the 'Iolani School alumni in the room laughed while I sat back down and marveled at Young's response.
He was right — your problems are just that. YOUR problems. Instead of placing blame on others, consider taking a more introspective approach.
In construction, balancing expectations and reality is difficult  — delays in approval processes can escalate costs, for example. Managing expectations is a deliberate act which can prevent frustration when things go sideways.
By anticipating potential setbacks and integrating flexibility into project timelines, companies can avoid unnecessary disruptions. Maintaining open channels of communication and regularly updating all parties involved with a project will help establish a foundation of trust and respect. This not only facilitates cooperation, but also mitigates negative impacts resulting from unforeseen delays.
This balanced perspective will result in project teams being less likely to become disillusioned. Morale and operational efficiency also remains high when management addresses issues promptly.
While delays are inevitable on some projects, managing expectations is vital to maintaining sanity and company integrity. Fostering clear communication, maintaining a realistic outlook and preparing for the unexpected will help your company operate with minimal friction and enhanced resilience.
Aloha,
Jason Genegabus
Senior Editor
[email protected]
Related Images: