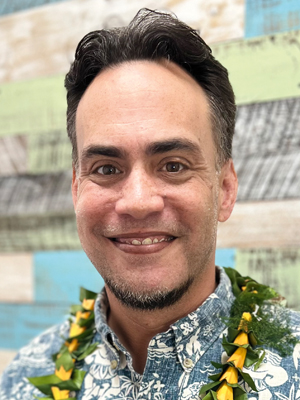 The wildfires that tore through Lāhainā on Aug. 8 left an indelible mark. At press time, more than 97 people lost their lives, with more than 37 still unaccounted for and more than 11,000 residents displaced by the fire that caused at least $5.5 billion in damages.
While we mourn the incredible loss of life and property, a grim reality is already setting in: Maui must rebuild. It's a monumental task with unique challenges.
First and foremost, trust is paramount. Industry professionals must be prepared to go above and beyond to ensure contractors are licensed, insured and backed by a solid track record in order to build trust. Failing to do so not only jeopardizes the quality of Lāhainā's rebuild — it tarnishes our industry's image.
Builders will likely need to navigate a maze of regulatory hurdles as well. It will be important for the community to consider whether new zoning laws or building codes are needed, and staying abreast of these changes will be essential for contractors, architects and planners to ensure new structures meet updated guidelines and regulations. A lack of awareness or understanding could lead to costly delays, or even worse, legal repercussions.
Another important issue to consider is material costs and availability. A surge in demand may lead to increased prices and scarcity of materials. This will require thoughtful planning by builders.
And then there's the question of labor. Does Maui have enough local skilled labor to facilitate a massive rebuilding effort? Importing workers could have broad implications for project timelines and costs, as well as the community.
In the midst of all this chaos, we have an opportunity to reimagine a Lāhainā better prepared for challenges presented by future environmental impacts.
Rebuilding will be a far more complex process than simply replacing what was lost. It will require careful consideration of a range of factors. Our industry has an opportunity to pave the way for a Lāhainā Town that's not just rebuilt, but reborn — stronger, safer and more resilient than before.
RECOGNIZING EXCELLENCE IN HAWAI'I'S CONSTRUCTION INDUSTRY
On a more positive note, our December issue is just around the corner and Building Industry Hawaii is set to recognize two important groups — the general contractors and subcontractors behind our "2023 Projects of the Year," and the professionals pushing our industry forward as "Power Movers to Watch in 2024."
But in order to honor those who deserve it, we need your help. Nomination forms are online for both "2023 Projects of the Year" and "Power Movers to Watch in 2024" at buildingindustryhawaii.com.
Please take a moment to fill them out and let us know who should be recognized.
CLICK HERE TO FILL OUT THE FORMS.
Aloha,
Jason Genegabus
Senior Editor
[email protected]
Related Images: